Specially design for riders with limited time and / or doing a TwoUp bike riding.
This Northern Patagonia motorcycle tour encompasses a 2,000 km loop through the Lakes District in Argentina and Chile. It features an amazing amount of variety, in a country rich with lakes, rivers and forests. You will ride parts of the Panamerican Highway, stay on the Chilean Island of Chiloe, and cross the Andes Mountains range two times. You will get to explore the recreational hub of Bariloche and San Martin de Los Andes and soak in natural thermal hot springs at Puyehue and Conaripe in Chile.
Next Tour / Or any time that you want on Fly&Ride self guided sistem.
Avaibale as
Ideal for
TWOup
Asphalt/Gravel

Self guided
recomended
Best season
Tour
Fly&Ride
Rental
100%
98 / 02
100%
October
to
April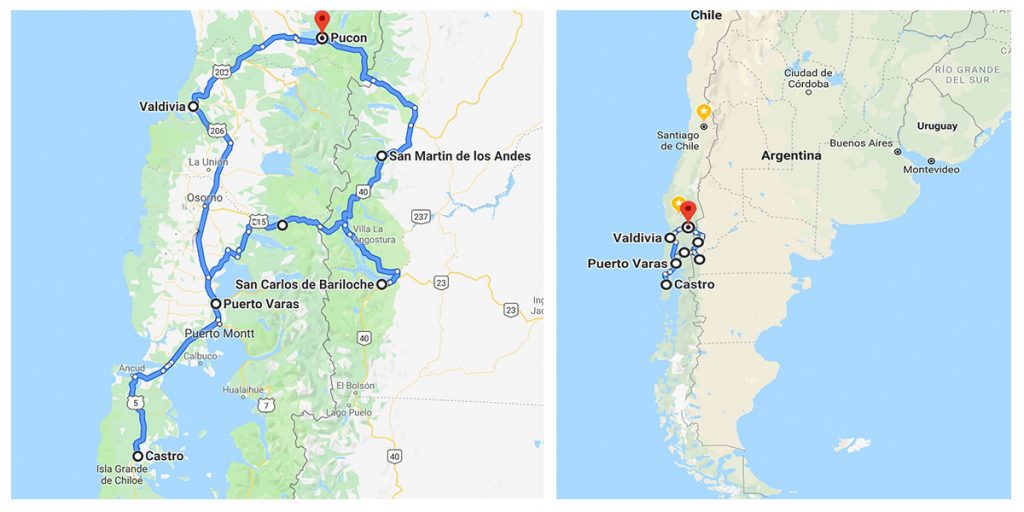 DAY 1 – Arrival Day
Arrive in Pucon, Chile, relax and get accustomed to the southern hemisphere with a Pisco Sour. Welcome dinner with empanadas and some fine Chilean wine.
DAY 2 – Pucon, Chile to Puerto Varas, Chile
Get on the bikes and head south along the shores of Lake Lanquihue, the largest lake in all of Chile. Get an up close view of the 2,652 meter tall Osorno volcano from the ski area located on it's lower flanks. Spend the night in Puerto Varas, Chile.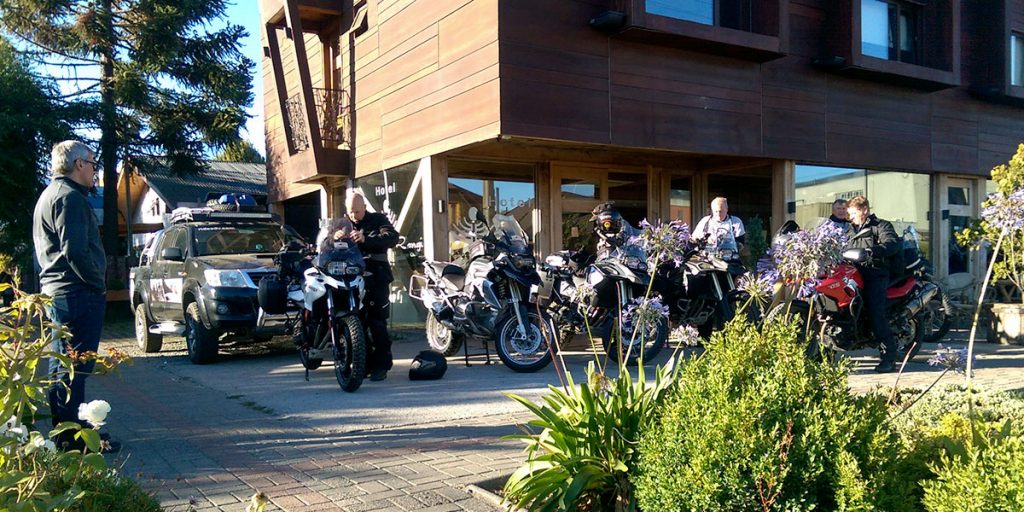 DAY 3 – Free Day in Puerto Varas, Chile
Start your motorcycle journey today on the Pan American Highway along the shores of the Gulf of Ancud with a view of Chiloe Island. Take a short ferry ride before heading inland next to the fiord filled Reloncavi Estuary. The route enters the Lanquihue National Park before circling back to Puerto Varas.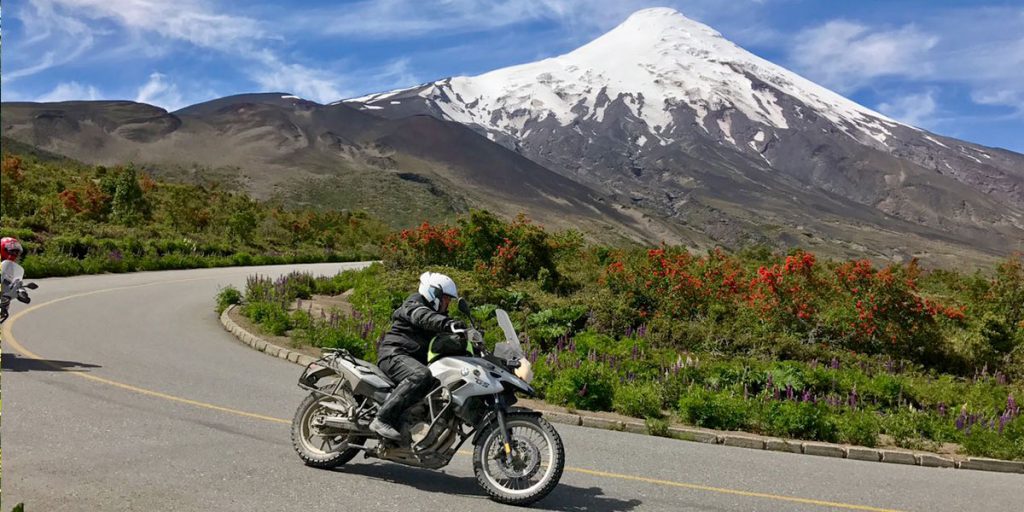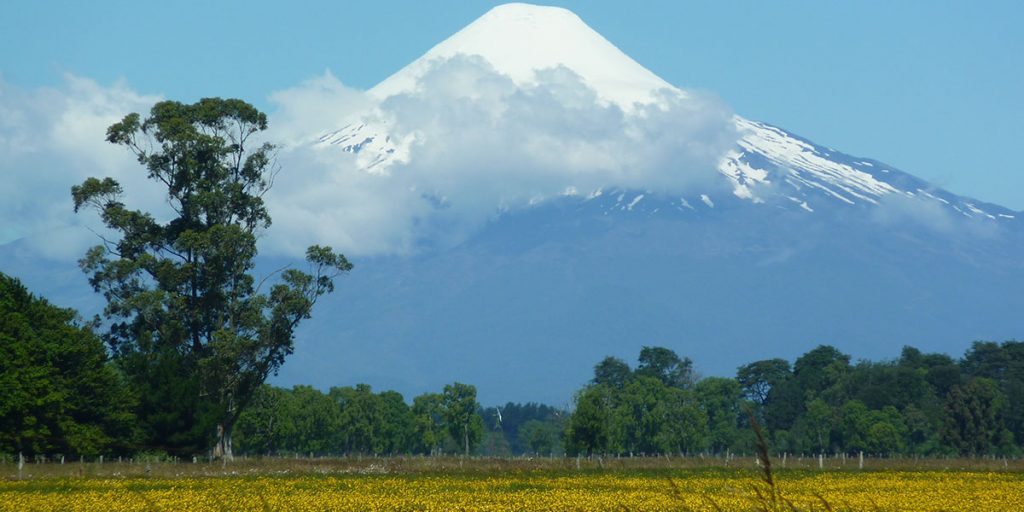 DAY 4 – Puerto Varas, Chile to Chiloe Island
Another ferry ride takes us off the mainland to Chile's second largest island "Chiloe". Here we can search for the fabled "duendes" (dwarfs) known to inhabit this island in the mystical folklore. There are plenty of pastoral views into the waters of the gulf. Ride across the beach to get to the nights Cabins located near a "Pinguineria" or penguin rookery right on the ocean. It's the perfect place to catch a sunset over the Pacific. Stay on Chiloe Island.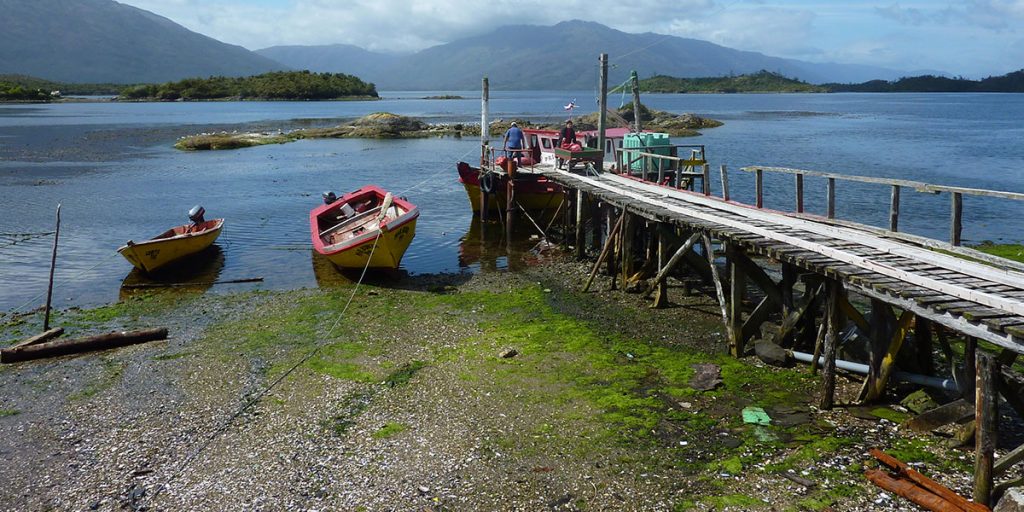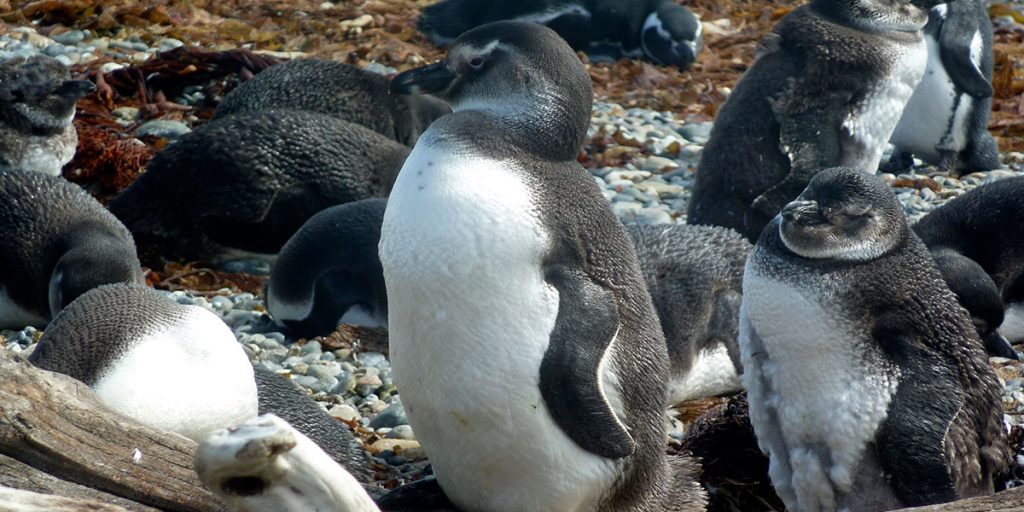 DAY 5 – Chiloe Island to Puyehue, Chile
We will be back riding on the mainland where we'll head north before turning east and heading into the foothills of the Andes. Spend the night relaxing in the soothing waters of Termas Puyehue, a wonderful "Spa and wellness resort" situated between two large lakes, nestled in the foothills of the Andes. Stay near Puhehue, Chile.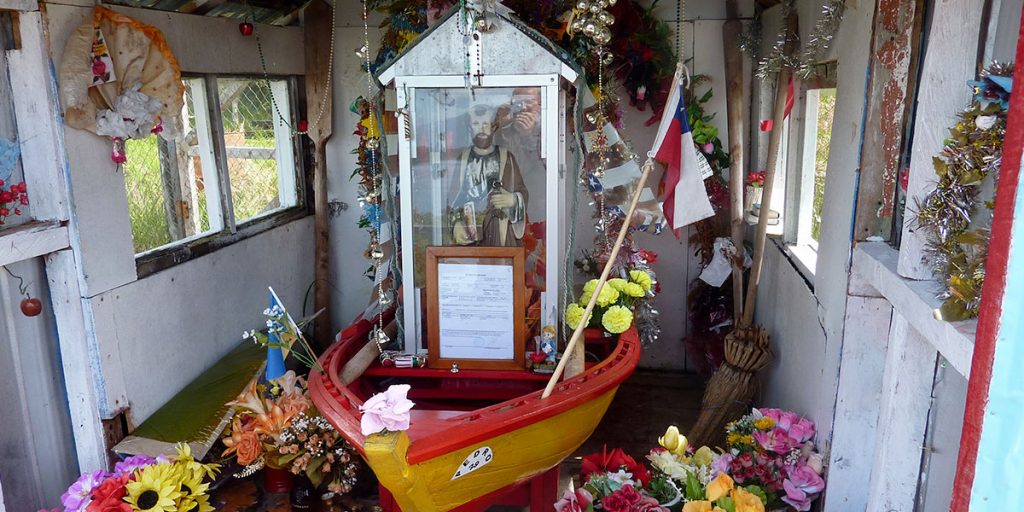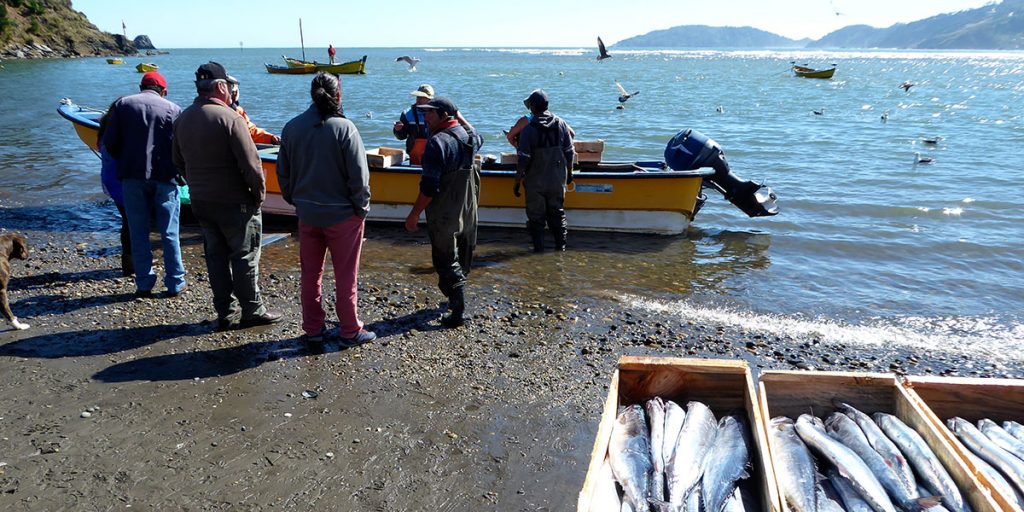 DAY 6 – Puyehue, Chile to San Carlos de Bariloche, Argentina
It seems that this pass over the continental divide of the Andes, which is also the "frontera", or border, was made for motorcyclists. This is a truly world-class ride not only due to the surface conditions of the perfectly pitched twisties but because of the spectacular views provided by the surrounding National Parks of each country. Welcome to Argentina as we cruise the shores of Lake Nahuel Huapi before settling into Bariloche. We'll get there a bit early, so be ready for an afternoon ride along the lakeside. Stay in Bariloche.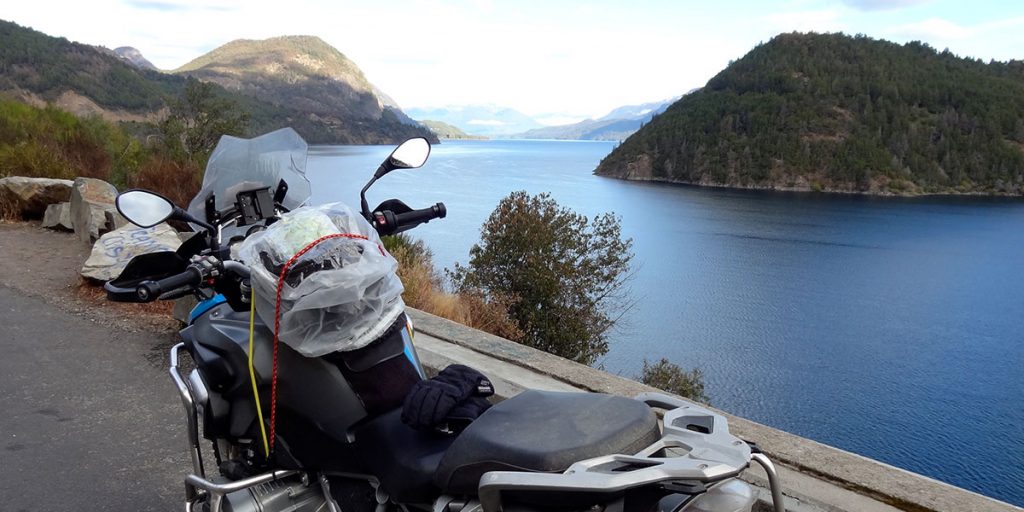 DAY 7 – Free Day in Bariloche, Argentina
Spend the day exploring the streets of Bariloche, a town that serves as a hub for the many ski resorts in the area and is known for it's numerous chocolate shops. Otherwise, go for a day ride with us into the Nahuel Huapi National Park and Preserve to see the stunning Black Glacier. Stay in Bariloche.
DAY 8 – San Carlos de Bariloche, Argentina to San Martin de los Andes, Argentina
Today we ride through the Seven Lakes District famed for it's spectacular untouched forests and lakes. The day is filled with views of crystal clear waters from the lakes and rivers of the surrounding valleys and their majestic glaciers. Stay in San Martin de los Andes.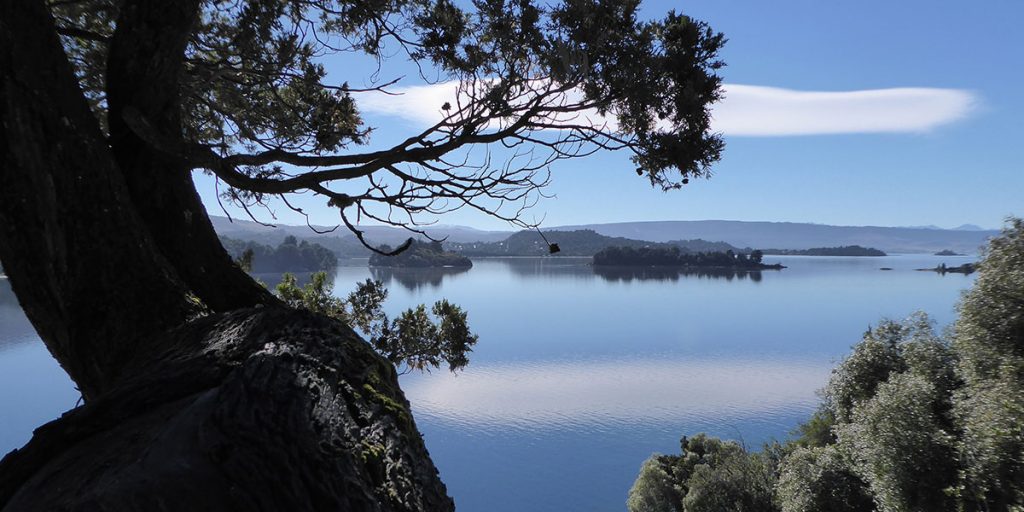 DAY 9 – San Martin de los Andes, Argentina to Conaripe, Chile
Another day spent crossing borders and mountain ranges in beautiful Lanlin National Park, one of the few natural homes to the Araucaria araucana, also know as the Monkey-Puzzle Tree. Sometimes called a living fossil, this species can live up to a thousand years old and has edible seeds similar to a pine nut. Settle back into Chile at our own secluded hot springs resort down a dead end road lost in the slow-paced Chilean countryside. Stay at Conaripe.
DAY 10 – Conaripe, Chile to Pucon, Chile
Leave the lakes district behind us as we have our final day of riding back to Pucon. Enjoy our farewell dinner with time for some group reflections of the trip. Stay in Osorno.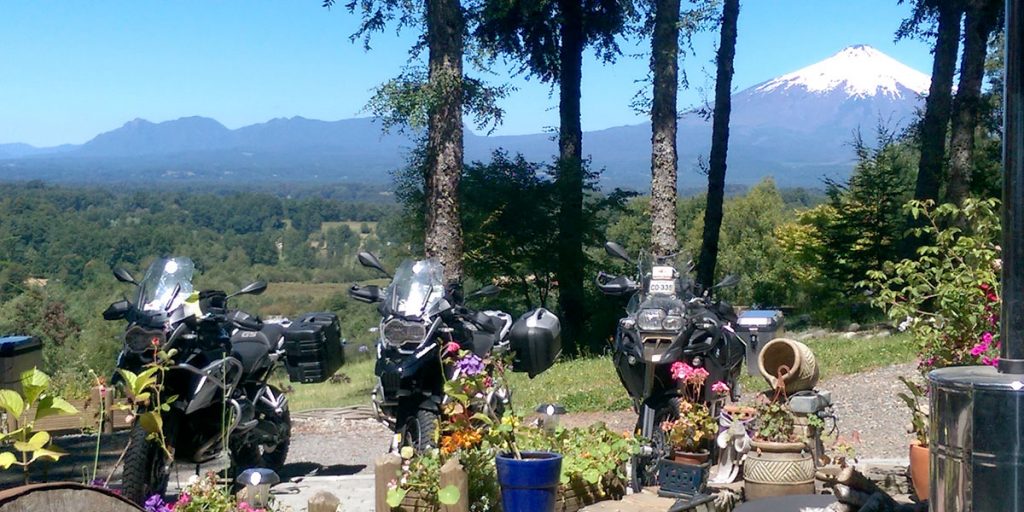 DAY 11 – Fly Home or keep the dream alive. The next motorcycle adventure vacation awaits!
DEPARTURE DAY
Tours 2019 / 2020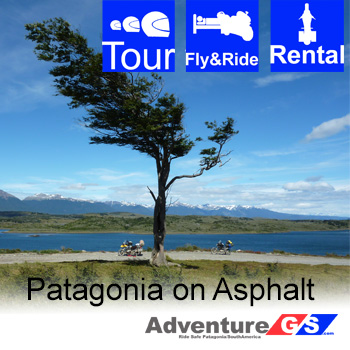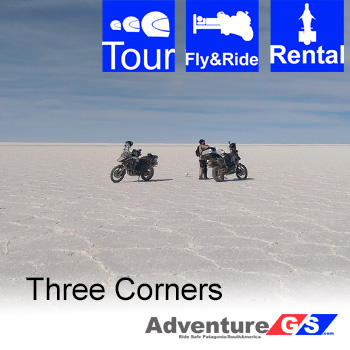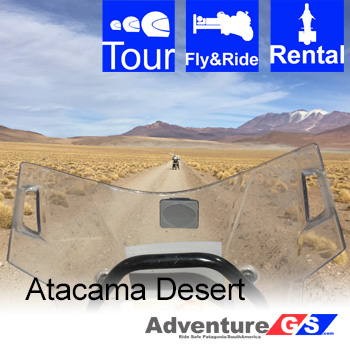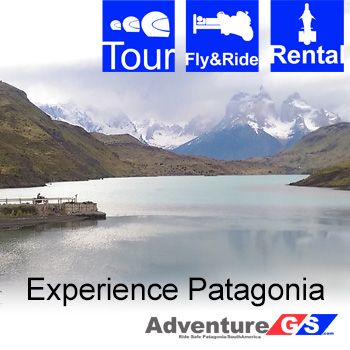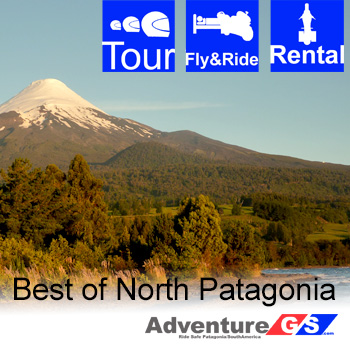 ---
Costumers Testimonials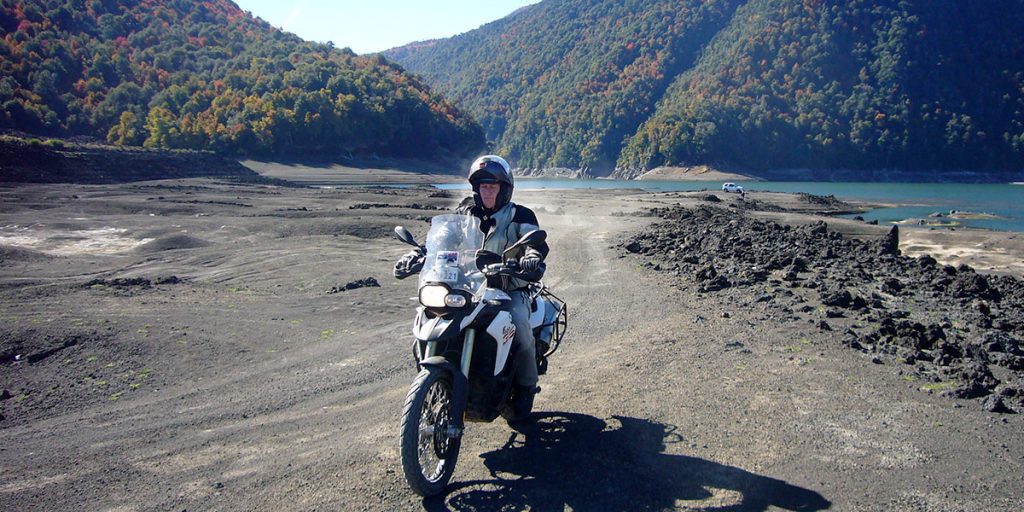 Peter North
Kik the bucket again! a great dream made true, Patagonia was eperience in a…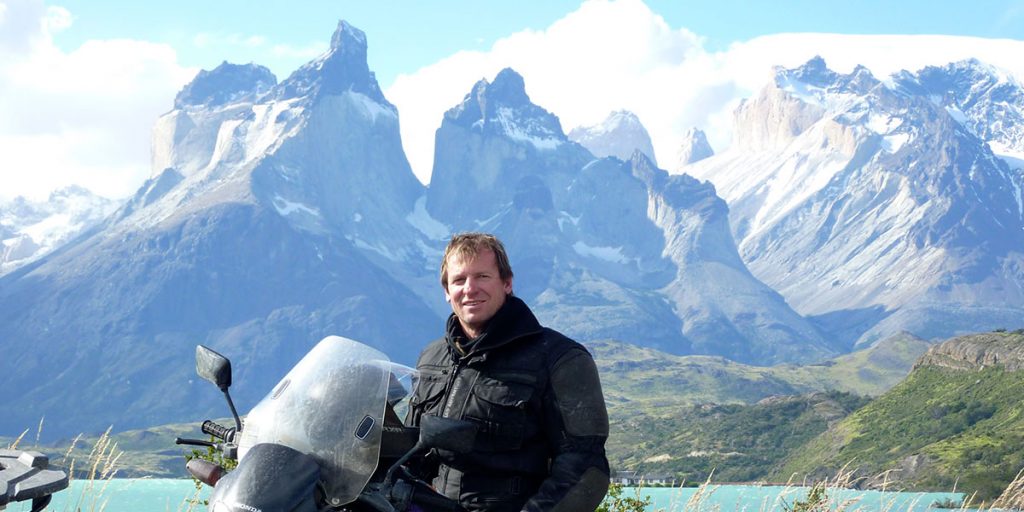 Pedro Enrriques
loved my bike! just got home and buy one of the same! thanks for…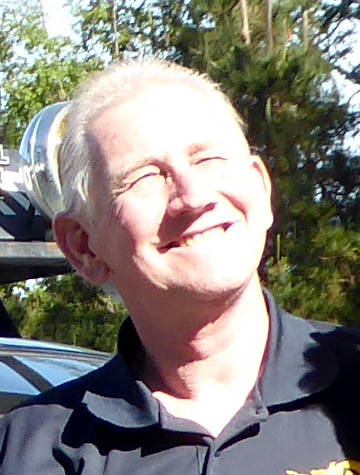 Carlos Perez
Fue el mejor servicio y puntual.