Explore the Patagonia and feel alive at the end of the world.
Next Tour / Or any time that you want on our Self Guided Sistem Ride+Rest
Avaibale as
Ideal for
TWOup
Asphalt/Gravel

Self guided
recomended
-Tour
-Ride+Rest
-Rental
-4×4
YES
70 / 30
YES
Best season
Number
of days
Countries
included
Rider Skill
October
to
April
18 or 14
Chile
Argentina
Medium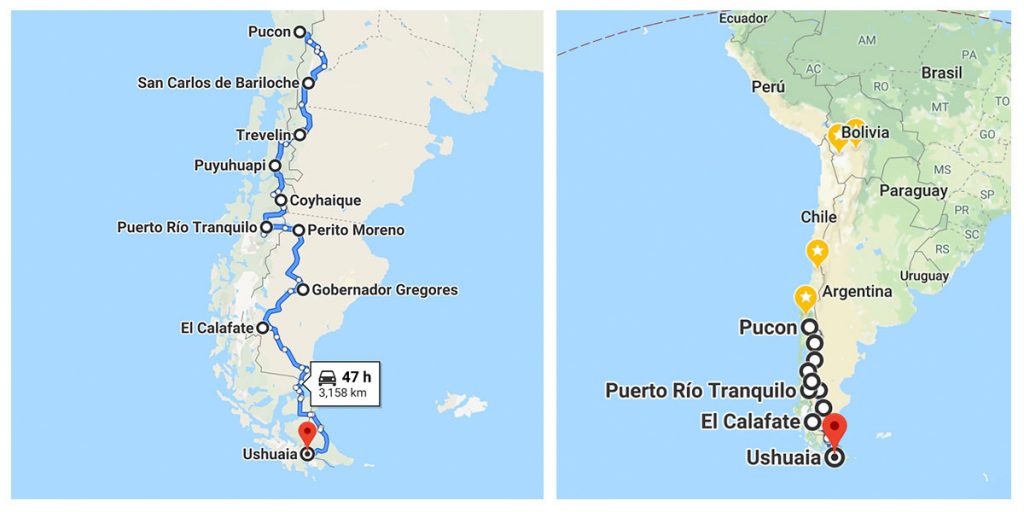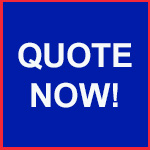 Full Tour Included
Pricing
Full Tour Included
Full Patagonia Experience
Full Tour Base Pricing US$xxx
Self Guided Tour Base Pricing US$xxx
*on Honda CB500X
.
Tour Includes:
+Motorcycle rent with unlimited kilometers
+Accommodations in nice 3-4 star hotels/guest houses
+All breakfast and 2 x dinner
+Support vehicle with bilingual guide/driver
+Basic mechanic service by guide/driver
+Tools, tire repair kit, spare parts
+Satellite phone in support vehicle
+All bikes with basic crash protection
+Tank bag and/or pannier
+International liability insurance
+All border crossing documents if needed
+Specified RoadBook and map
.
Also avaible as Ride+Rest
(Self Guided, Road Book, all Hotels Pre-Paid,
and Technicall Support over the Phone)
Pricing
Select the Motorcycle of your preference.
All our bikes came equiped and ready for the routes with no limit of Kilometers/Miles
| | | |
| --- | --- | --- |
| Motorcycle Choice | Guided Tour us$ | Self Guided Ride+Rest us$ |
| CB500x | $xxxx | $xxxx |
| BMW f750GS | $xxxx | $xxxx |
| BMW f850GS | $xxxx | $xxxx |
| Honda Africa Twin | $xxxx | $xxxx |
| BMW R1250GS | $xxxx | $xxxx |
| Pillion (passanger) | $xxxx | $xxxx |
| Extra for Single Room | $xxxx | $xxxx |
| Full Truck | $xxxx | $xxxx |
*the bike of your preference have to be confirmed via email

**Limited disponibility of bikes per model. 

(check our rental page for motorcycle equipment)
Day 1 – Arrive To Pucon

Enjoy the capital of Chile while you arrive in Santiago.
We like to welcome you in Pucon or at our shop to deliver the bike and finish the paperwork for your Patagonia adventure.
For our Tours, riders have to be in Pucon the night before because we depart early next morning and of course you don't want to miss our information meeting and welcome dinner.
For riders with our Self Guided Tour System, your hotel is included in the package, enjoy your room, rest and call us to coordinate your bike pick up.
It's a one hour drive with the airport shuttle to the cute town of Pucon at the base of Vulcan Villarrica and Lake Villarrica with all the services a stroll away.
Your intra-Chile flights can be booked through www.latam.com or www.skyairline.cl or www.jetsmart.com
Santiago airport (SCL)
Temuco airport (ZCO)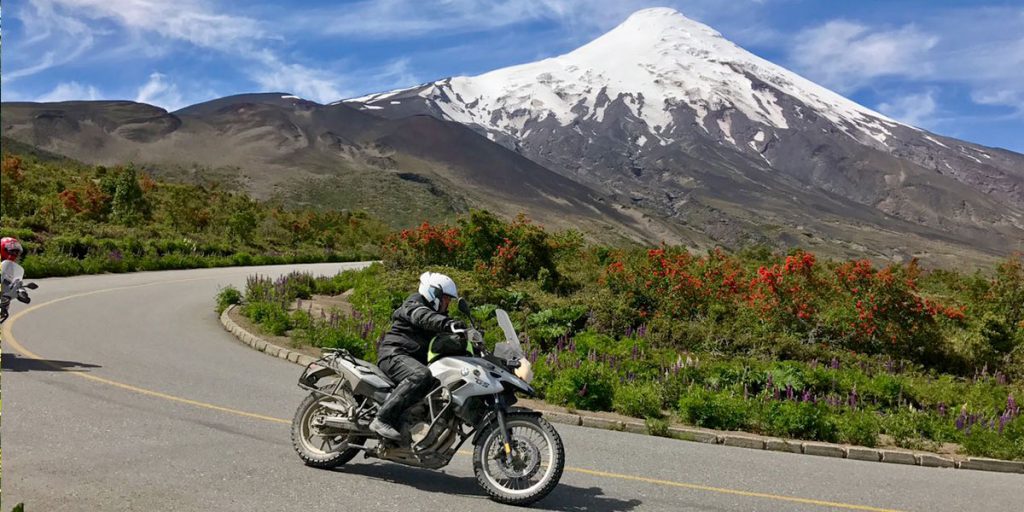 Day 2 – Pucon, Chile to San Carlos de Bariloche, Argentina – 289km
There is surely time to fit the bike with all the various parts you bring from
home so feel comfortable on your ride.
Our morning meeting will inform you of the route we are riding and the
conditions of the road. When everybody feel secure we start our adventure
into the soul of Patagonia.
We ride the beautiful road to the Mapuche town Curarrehue and continue to the Paso Mamuil Malal. Our first border crossing to Argentina right at the base of Volcano Lanin.
We find lots of Araucarias trees here. The tree that gave the 9 th district in Chile the name "Region de la Araucania". The edible nuts are similar to pine nuts and are often served as puree with food. After passing the Vulcan Lanin the area opens to your first contact with the fast openness of the Argentine pampa.
We have a quick lunch in the attractive tourist town San Martin and follow
photogenic Seven Lake Route to the Chocolate town of San Carlos de Bariloche where we settle for the night. Meet lovers looking forward to their first juicy steak or Argentine BBQ/Asado.
Day 3 – Bariloche to Trevelin, Argentina – 308km
Riding in the morning the "Circuito Chico" a loop through LLao LLao sets your mood in a riding spirit. We continue to the Parque Alerces and discover the Redwoods trees from South America, the Fitzroya trees. The highest trees in South America. Today we ride a lot of ripio, these gravel roads are different from what you know from home. It is fun
(Enjoy this short video of this part of the tour)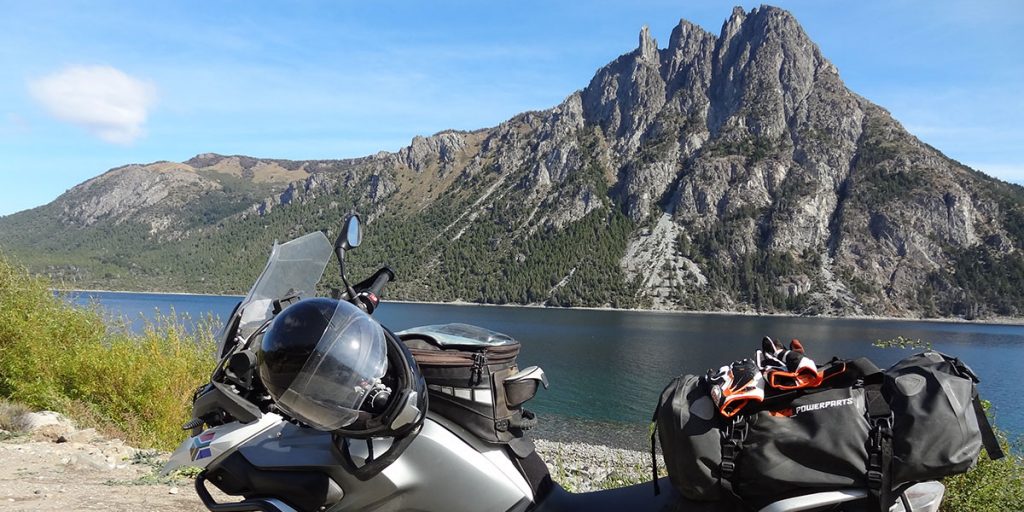 Day 4 – Trevelin to Puyuhaupi, Chile – 246km
In our morning briefing you will discover, that today we reach the famous Caretera Austral (Highway to the South). Entering some of the best riding landscapes in the world. We follow one of the most intrigue white water rafting rivers of the world, the river Futaleufu. On our NOTHERN PATAGONIA TOUR you enjoy a rest day in Futaleufu and if you up to it an adventure ride down the white waters of the Futaleufu River.
Arriving at our hotel, we relax and let this stunning day review in our minds.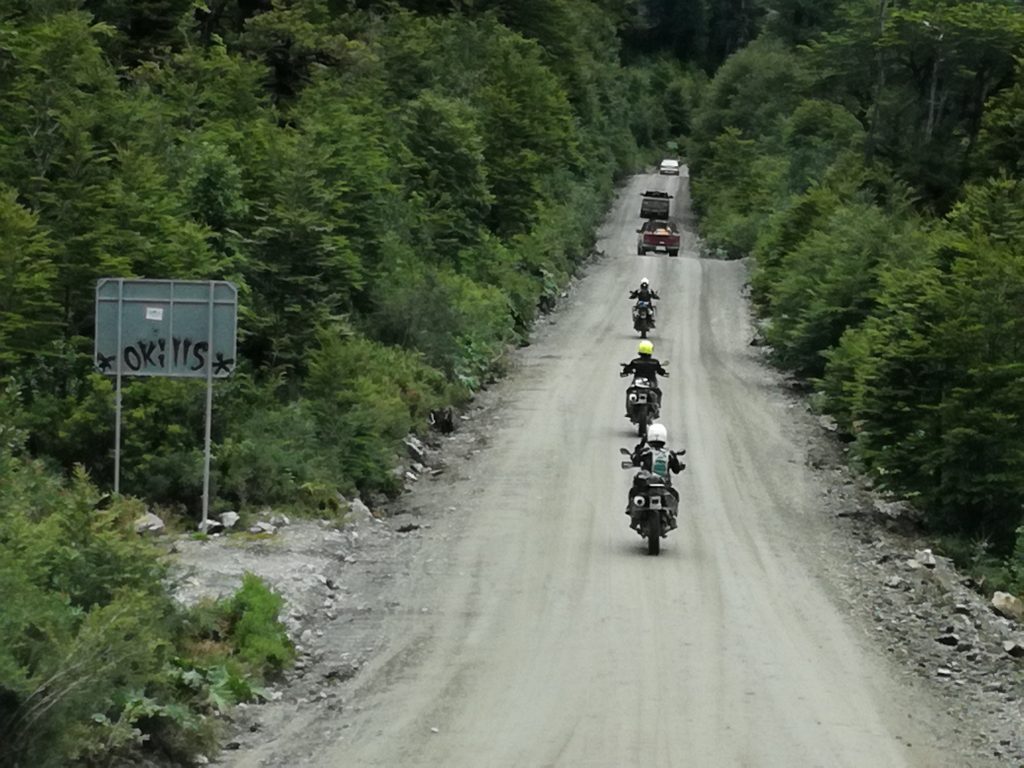 Day 5 – Puyuhuapi to Coihaique, Chile – 224km
Of course you heard about our weather, it´s part of Chile.
Going further south, the weather is influencing our riding time. Rain and heavy winds can occur and is part of the adventure Patagonia. And while it´s rains a lot, look around, see the incredible water falls, the glaciers and the stunning big "Nalca "plants.
If you ride in spring time, you see a carpet of the Lupine flowers in all colors right next to the road.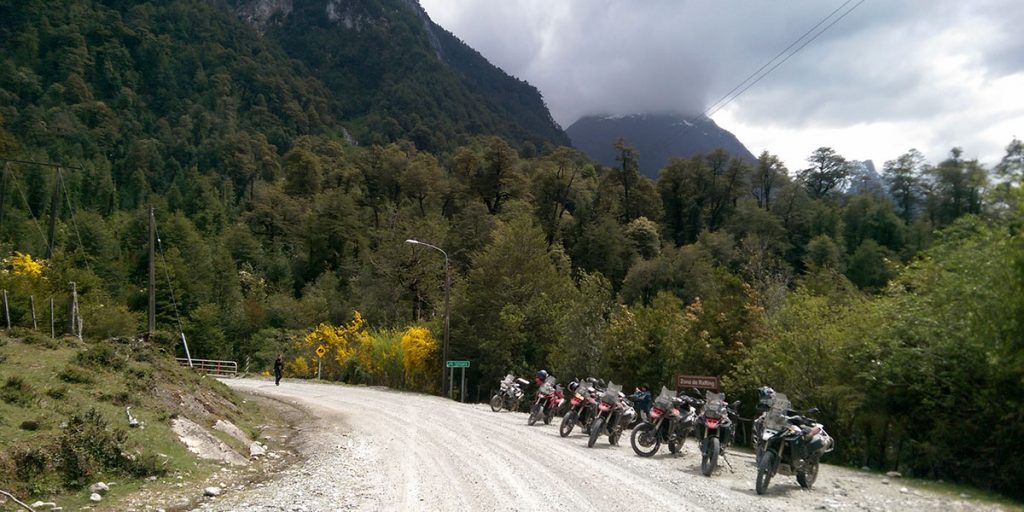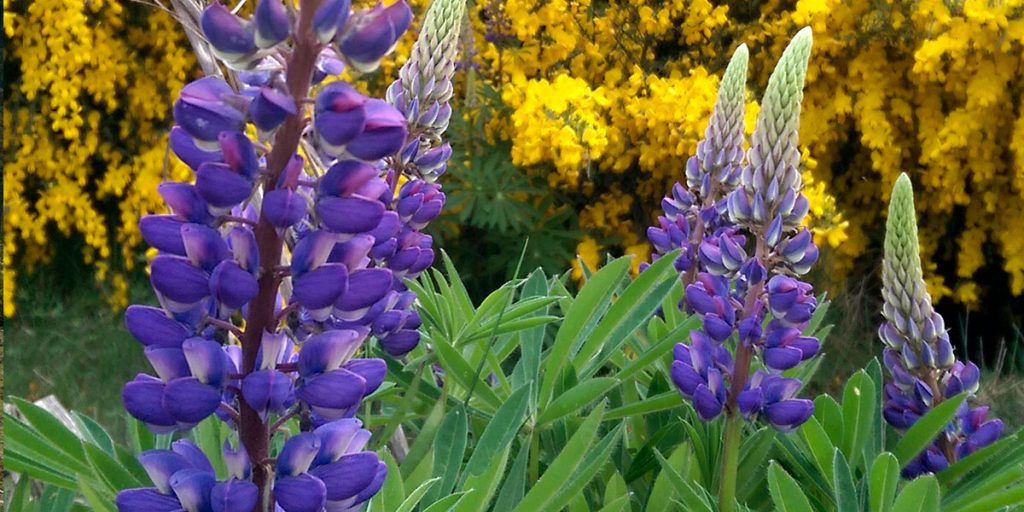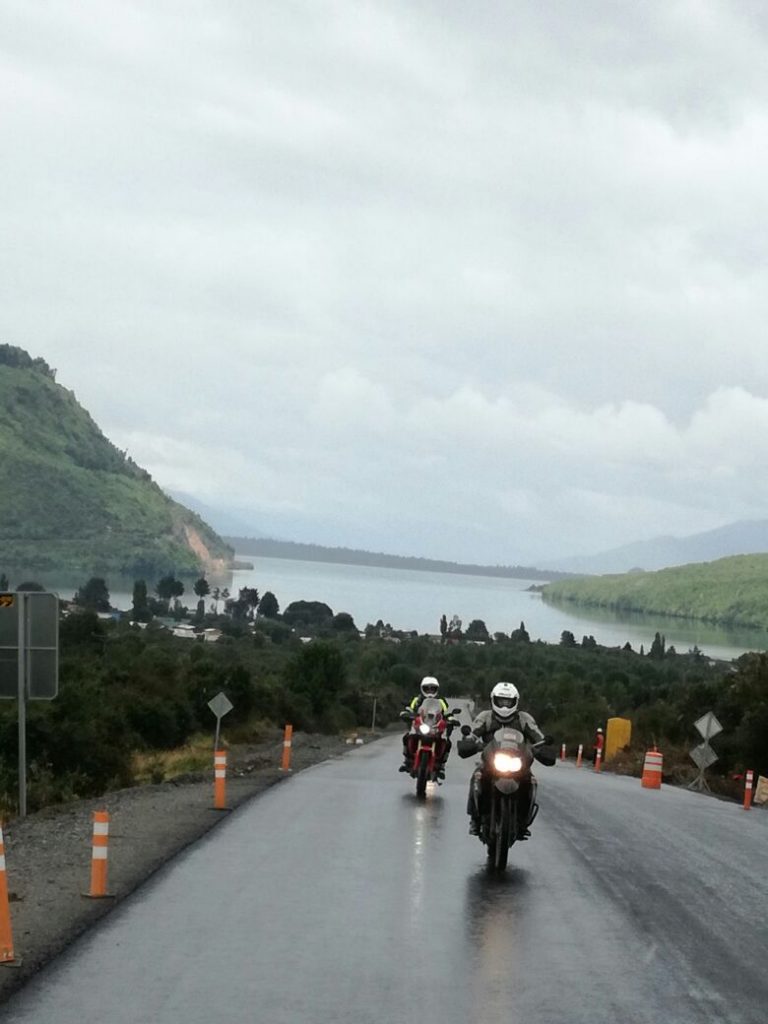 Day 6 – Coihaique to Puerto Tranquilo, Chile – 225km
Switch backs and the breathtaking views of Patagonia let you hope that this will never end. And you are right, Patagonia has more to offer. Soon you have your first glimpse of Lago General Carreara. This intense blue glacier water is amazing. Fly fishing is famous here. A boat ride will bring you to the Marble caves of Puerto Tranquillo. These caves are Centuries old. Rising out of the water in incredible colors and are out of Marble, yes, Marble.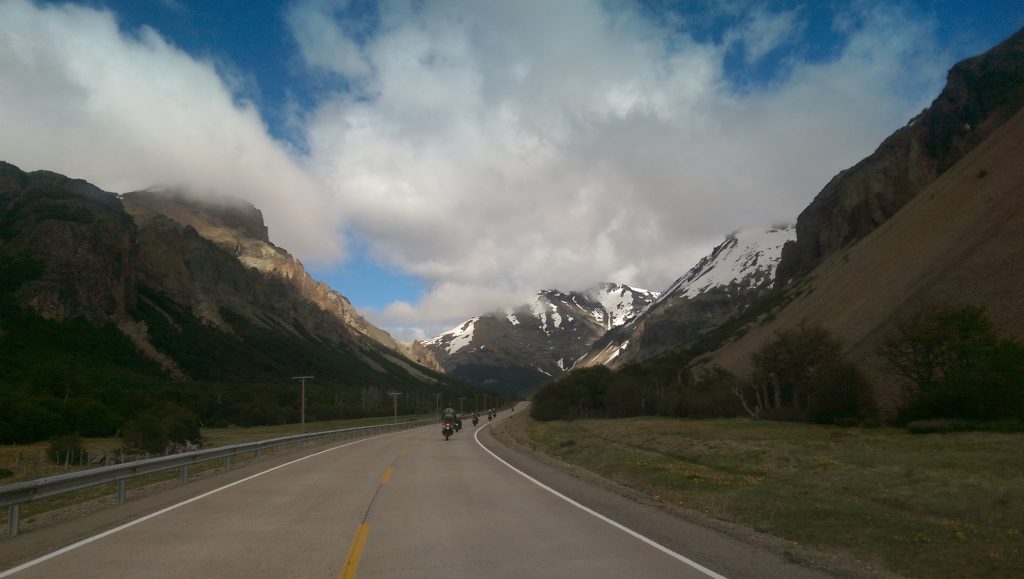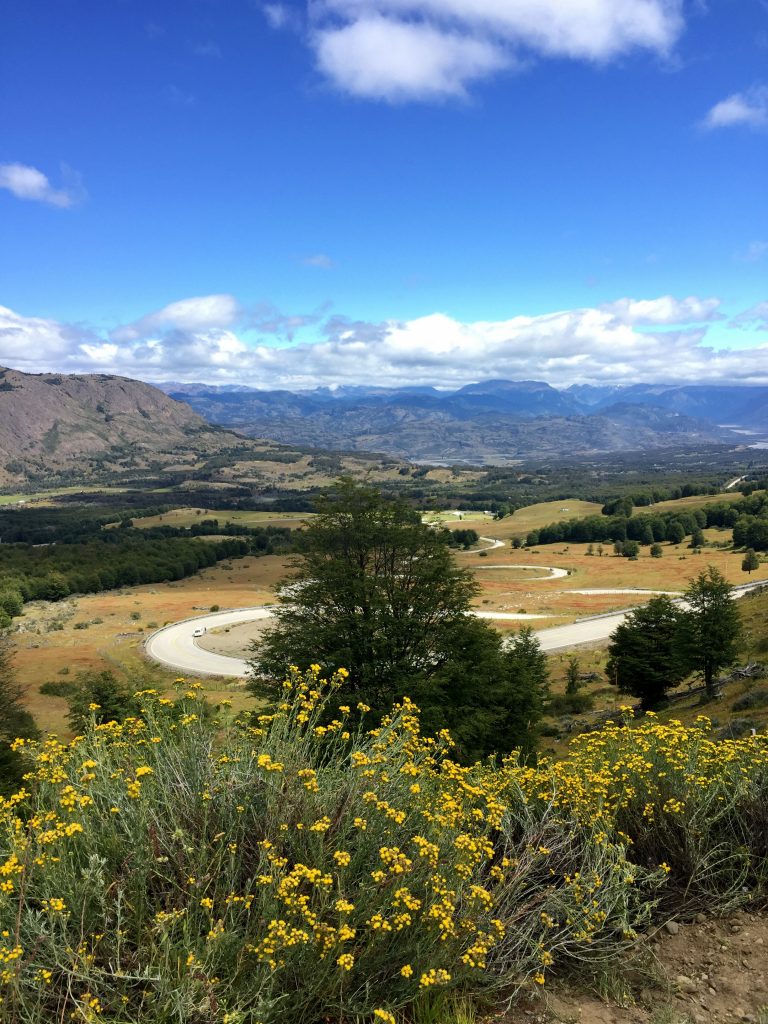 Day 7 – REST DAY in Puerto Tranquilo, Chile
Enjoy your rest day near Puerto Tranquillo. Visit the Marble caves, go fly fishing at Rio Baker, experience a canopy tour, river rafting or horseback riding. There is a lot to do or simple relax and enjoy the Lake.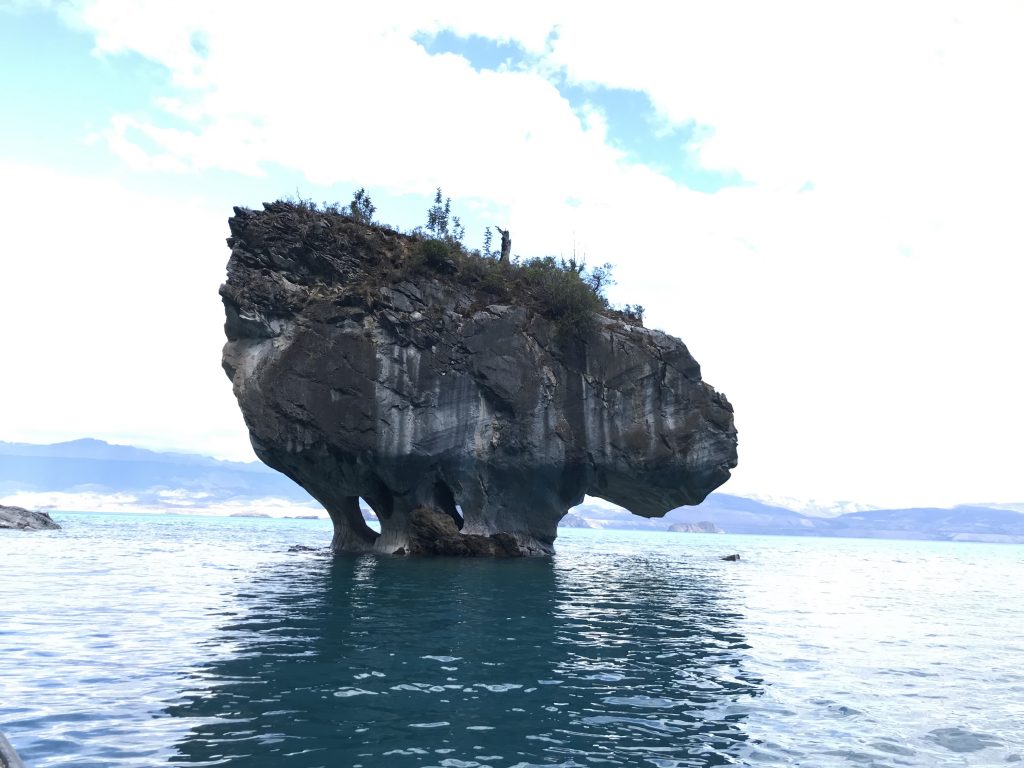 Day 8 – Puerto Tranquilo to Los Antiguos, Argentina – 175km
We follow the shore line of Lago General Carrera the whole day. The intense blue of the water is feed by the nearby glaciers. Across this huge Lake we see the snow caped Andes Mountains. We cross the border to Argentina and settle in for the night in the lovely little town of Antigua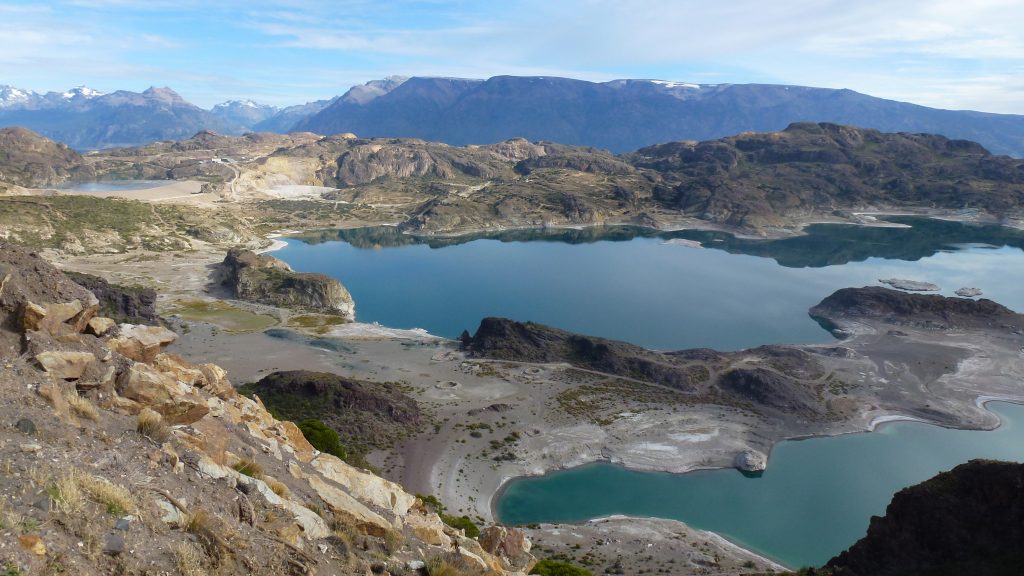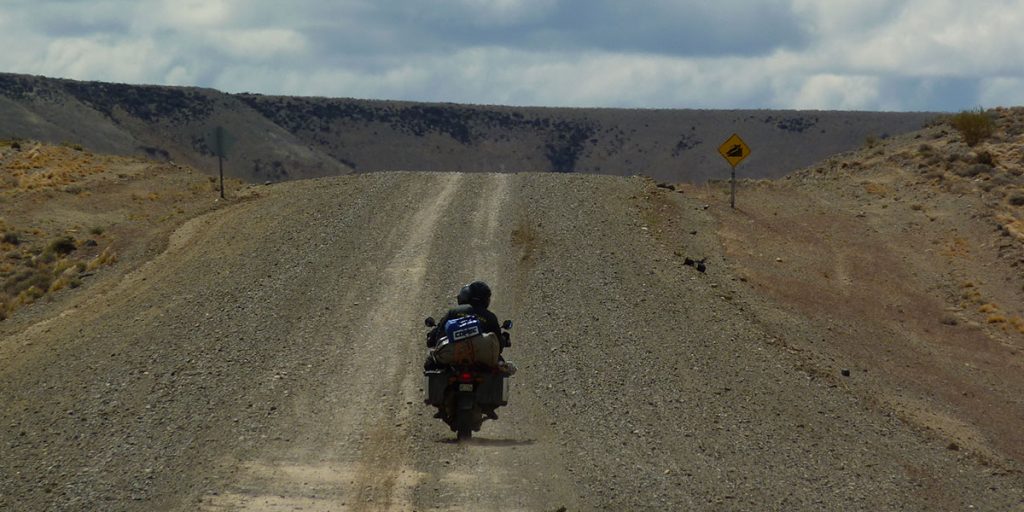 Day 9– Los Antiguos to near Gobernador Gregores, Argentina – 414km
The pampa of Argentina let your mind drift. The absolutely emptiness is for some people like meditation and for others boring. But look closely, there are Guanacos right next to the road and crossing for no reason at any time. Prepare for a windy day. The sun heats up the air from the Pampa and the cold air from the nearby Andes Mountains rushing down. This thermic wind can be enjoyable to exhausting, and we hope the sun is shining on you.
This is a part of your adventure.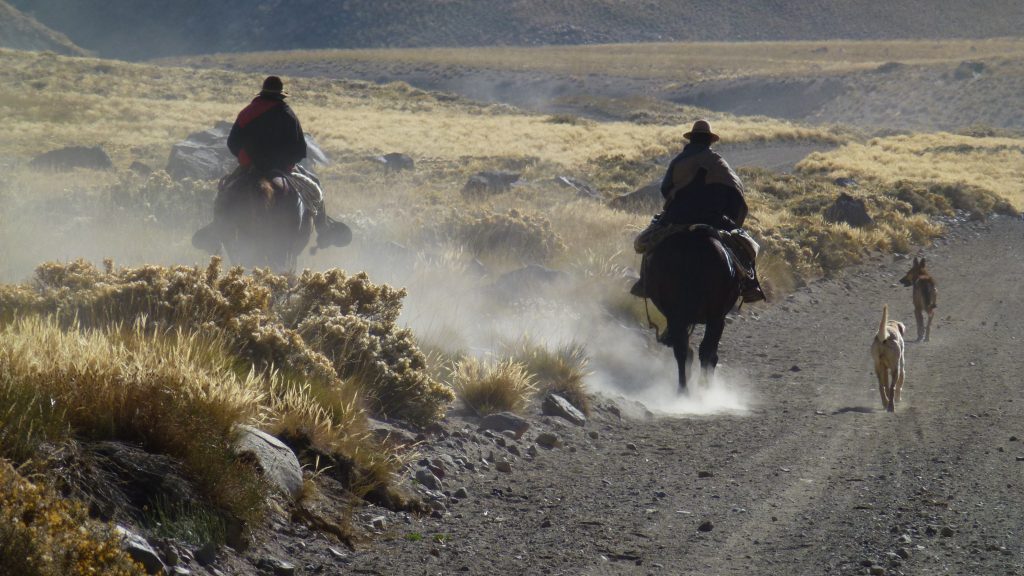 Day 10 – Gobernador Gregores to El Calafate, Argentina – 330km
Still out in the Argentine wild country we turn back to the west with the Andes at our side today. Passing Lago Cardiel and Lago Viedma, the piercing peaks of Mound Fitz Roy will be seen in the distance. Passing Lago Argentino and nearing the town of El Calafate, a fun town with great shopping, dining and relaxation potential sets us up for one of the greatest highlights in all of Patagonia the next day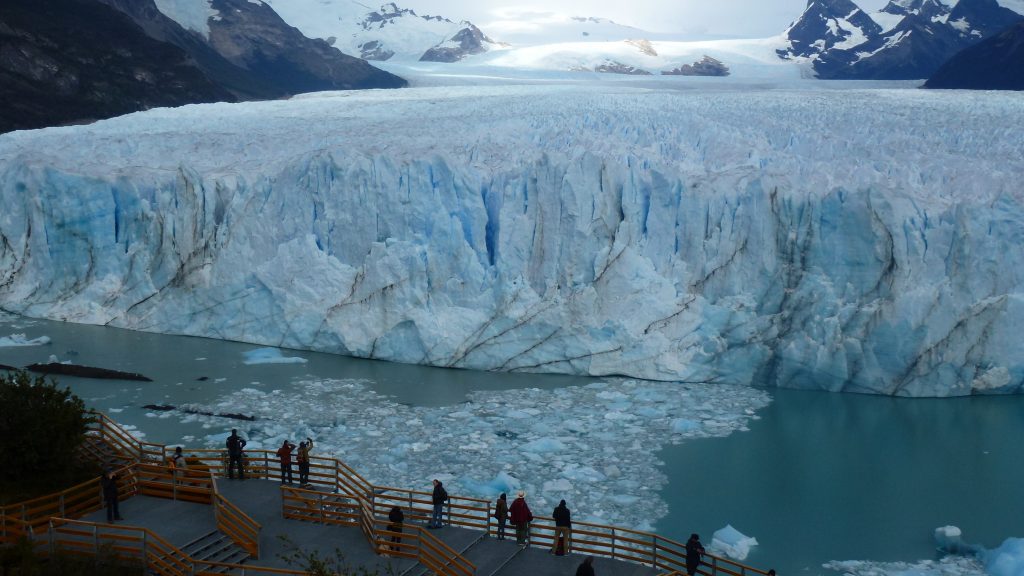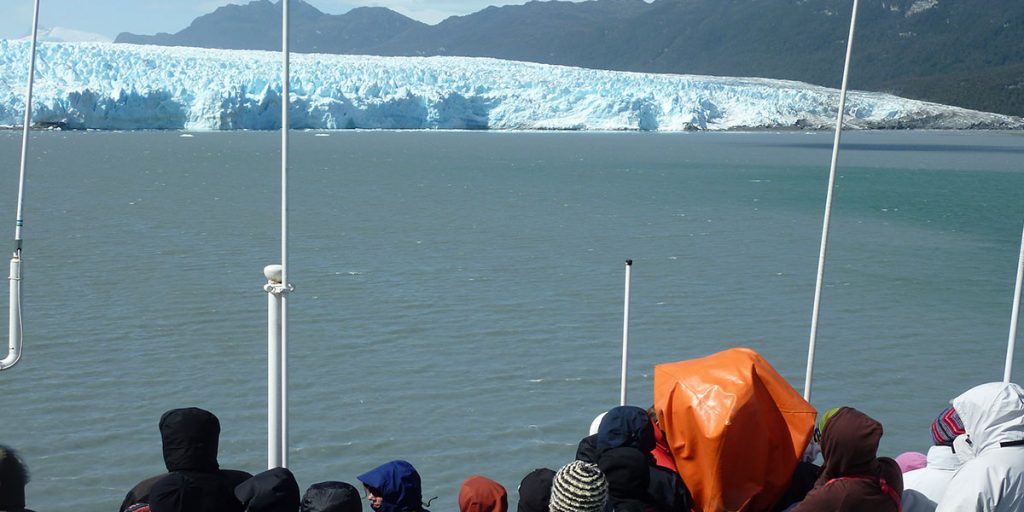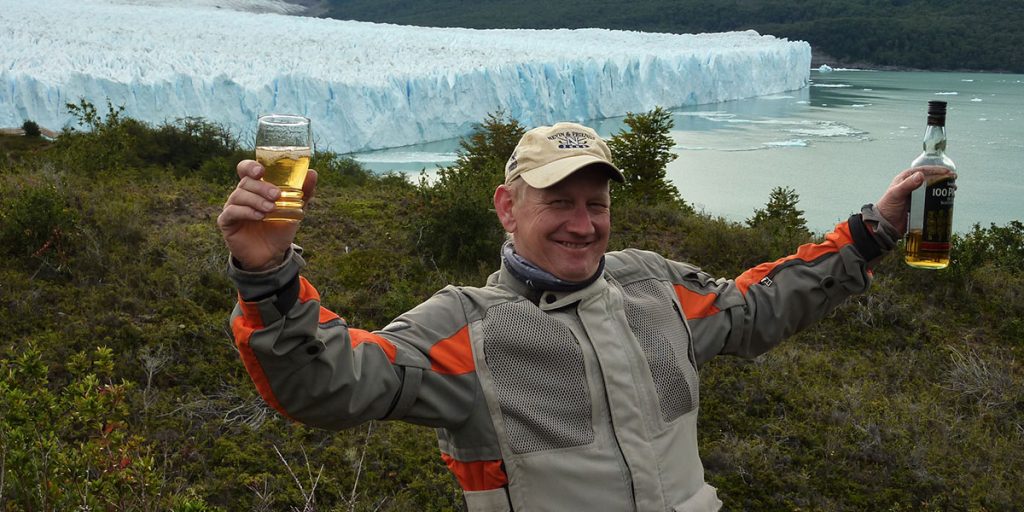 Day 11 – REST DAY in El Calafate (optional, but strongly encouraged visit to Perito Moreno Glacier: 160km)
We are so excited to announce, it is only a short ride to the Perito Moreno Glacier. Perito Moreno is one of the few glaciers in the world, which are still growing and not declining.
An easy walkway leads right to the face of the glacier, you see the glacier calving close up. You know when that happens. Loud cracking noises and look, look a whole wall of ice is falling in the water. This ice is thousands of years old.
Calafate is a fun town with lots of shops and restaurants. A great place to enjoy an Asado, the Argentine BBQ.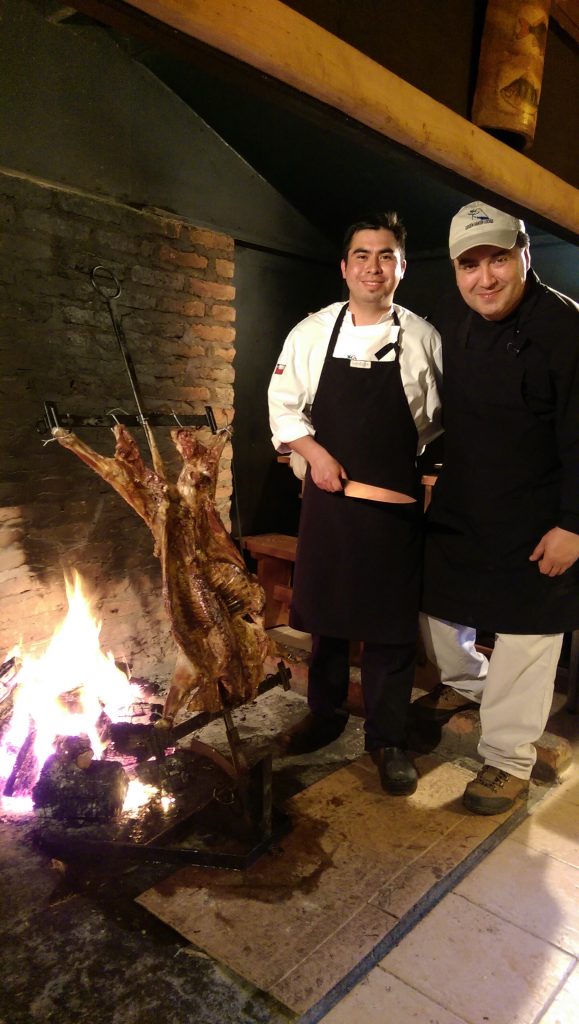 ALTERNATIVE 14 DAYS TOUR
DAY 12 – Calafate to Puerto Natales (chile)
DAY 13 – Puerto Natales – Torres del Paine – Puerto Natales
DAY 14 – Departure
Day 12 – El Calafate to Cerro Sombrero, Chile 460km
For all who like to ride to the end of the world, ride south to Cerro Sombrero. Wind is here the main word. Most of the time it is blowing sideways. You are entering the Province and Island of Tierra del Fuego. The Explorer Magellan gave this Island the name, Land of Fire. Ride further south to catch the ferry in Punta Delgada and cross the Strait of Magellan to spend the night in Cerro Sombrero. Hopefully we see some Dolphins which typically follow the ferry.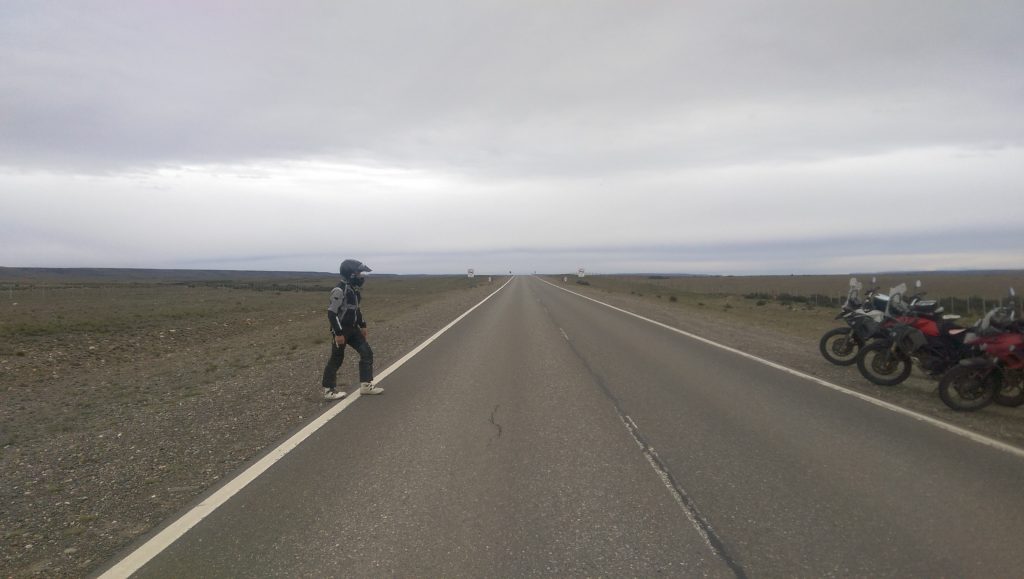 (Enjoy this short video of this part of the tour)
Day 13 – Cero Sombrero to Ushuaia, Argentina – 280km
You did it, the end of the world, the most southern town of the world is Ushuaia, congrats you're completed your adventure…. Almost
You are only ca. 1000km away from the Antarctica and you will probably feel it. The temperature and the wind will remind you about this short distance to maybe another adventure for you.
Ushuaia is a sea town and has delicious seafood to offer. Enjoy a relaxing sea town evening and a savory dinner in one of the many restaurants.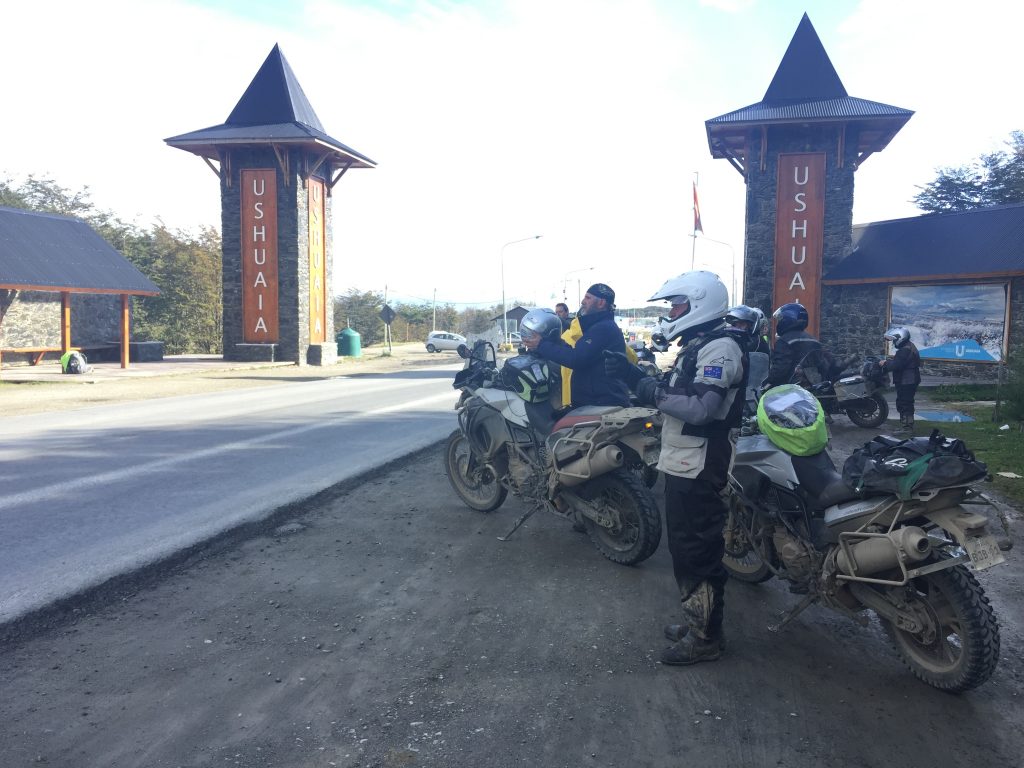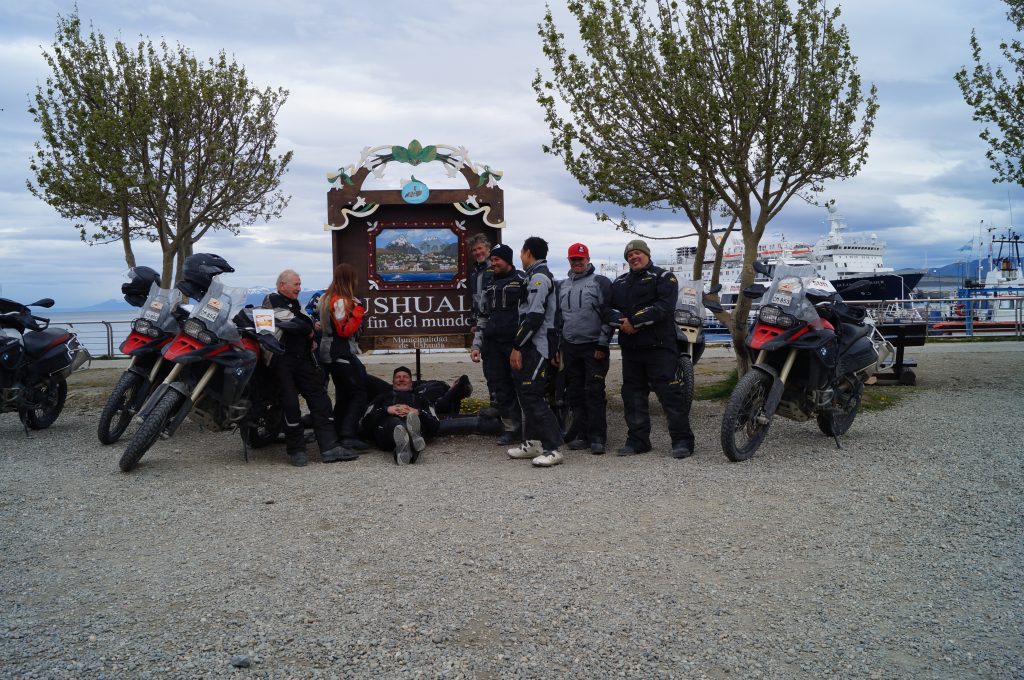 Day 14 – Ushuaia to Rio Grande – 120km
Some rider will choose to visit the penguins on a morning boat ride. Others ride to Bahia Lapataia National Park, Tierra del Fuego. There awaits a photo opportunity at the end of Ruta 3, just 17.848km from Alaska. Get a stamp in your passport to prove that you have been at "The End of the World".
The afternoon gets us back to the Atlantic coast and the town of Rio Grande.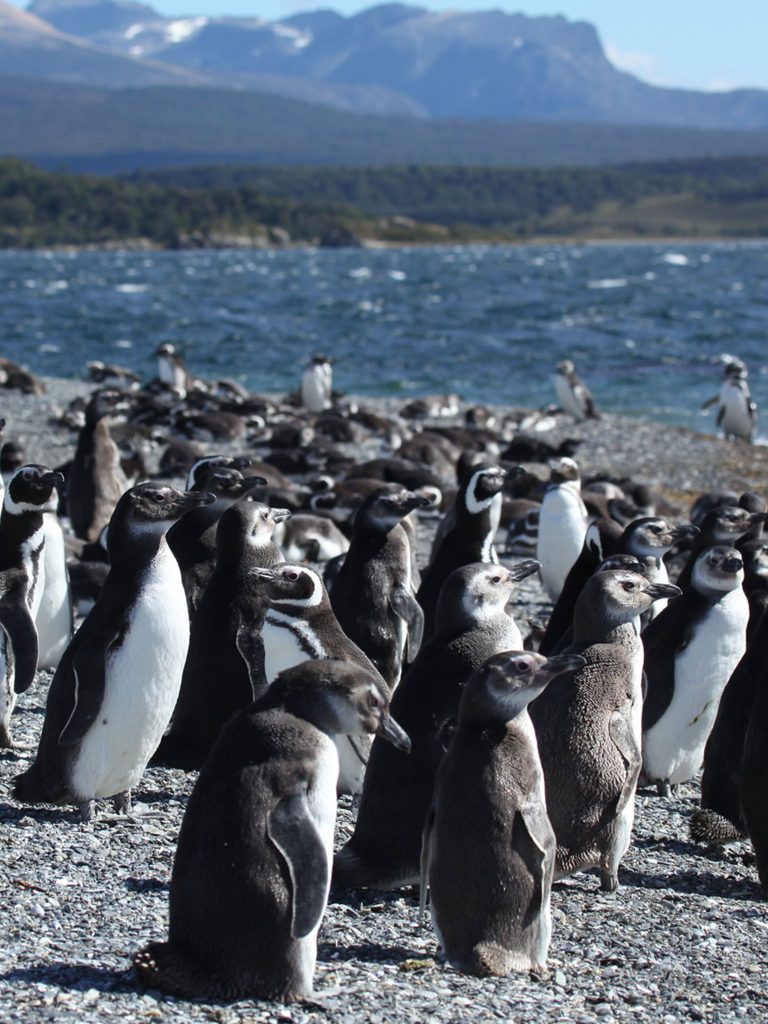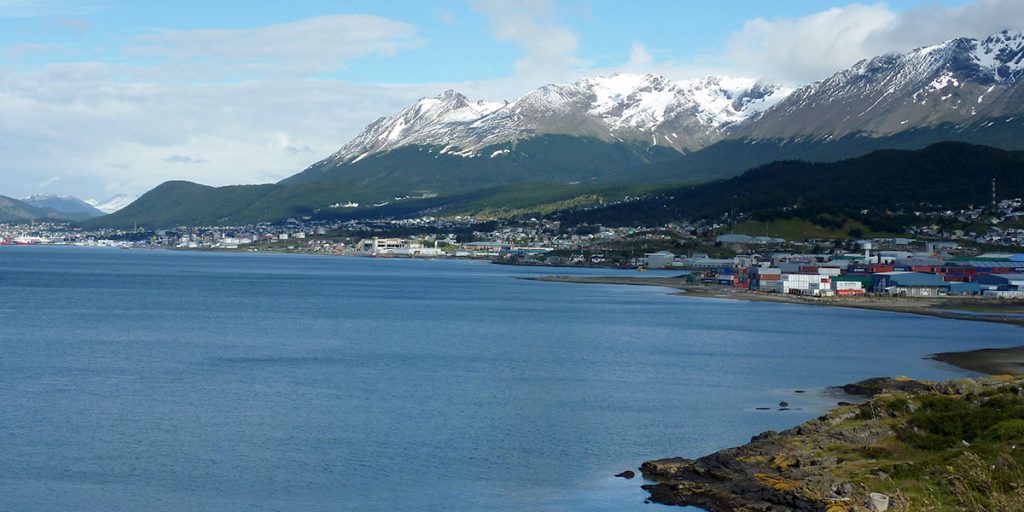 Day 15 – Rio Grande to Punta Arenas – 230km (plus ferry)
First we make our way to cross the border to Chile. We ride to Porvenir to catch the ferry to Punta Arenas. We cross the Strait of Magellan one more time to reach Mainland Chile. Punta Arenas, Chile's most southern city has a lot of history, great shops and dining.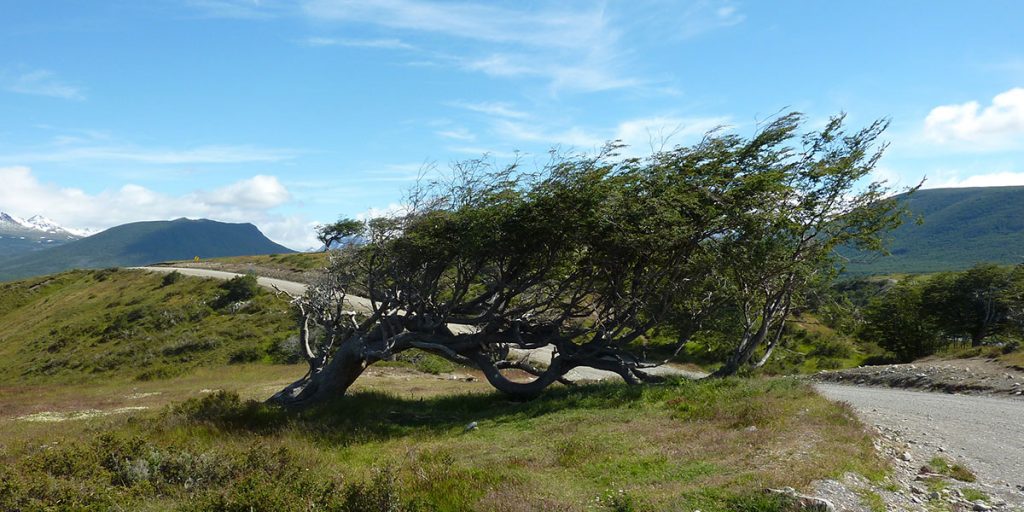 Day 16 – Punta Arenas to Torres del Paine National Park – 350km
We heading north to Puerto Natales for gas and a quick lunch. Puerto Natales is the gate way to perhaps the greatest high light in all Patagonia "Torres del Paine" National Park.
We are spending the afternoon riding the park. Visit Lago Pehoe or Glacier Grey. See the famous "Los Cuernos" the Horns stretching into the blue sky. These mountains are so distinct you will remember them anytime you see a picture. Settling for a sun set and a quite night in the park.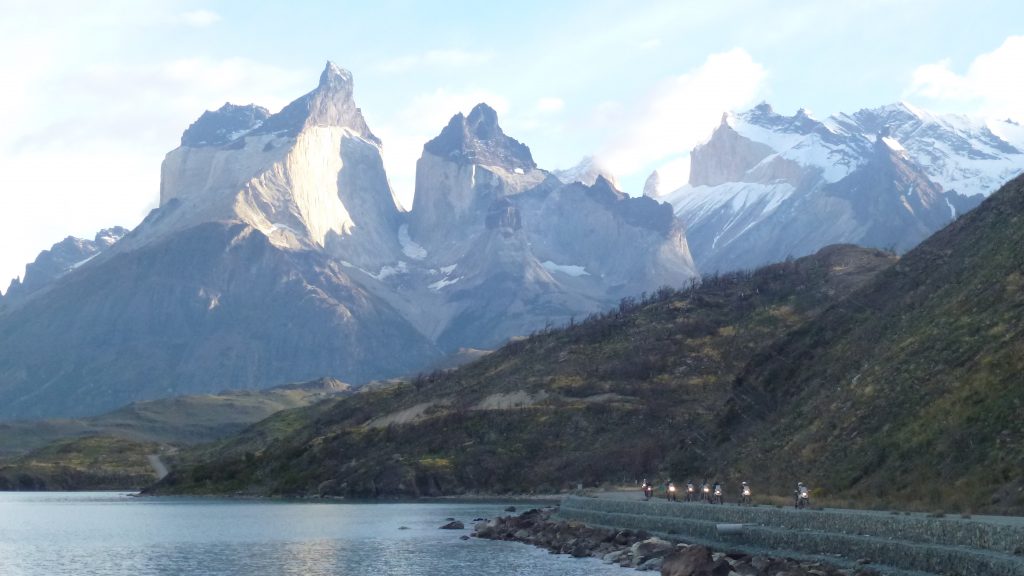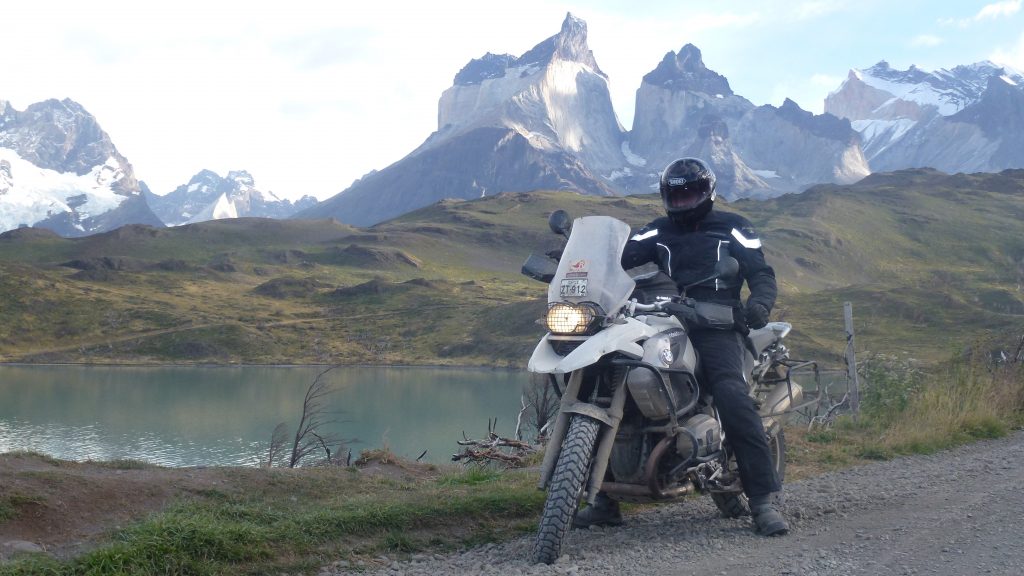 Day 17 – Torres del Paine to Puerto Natales – 210 km
We have the entire day to explore more of this jewel. More lake views, waterfalls and the Torres itself. And of course the abundant wild life, Guanacos, Flamingos, Condor, Foxes and even Puma are living in this habitat.
What a finish of a great Patagonia Adventure ride.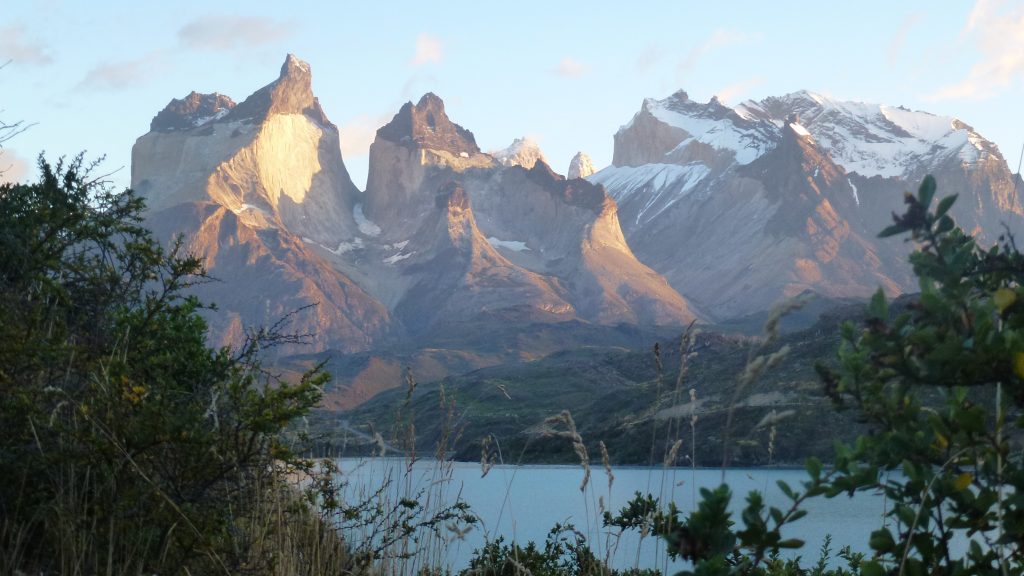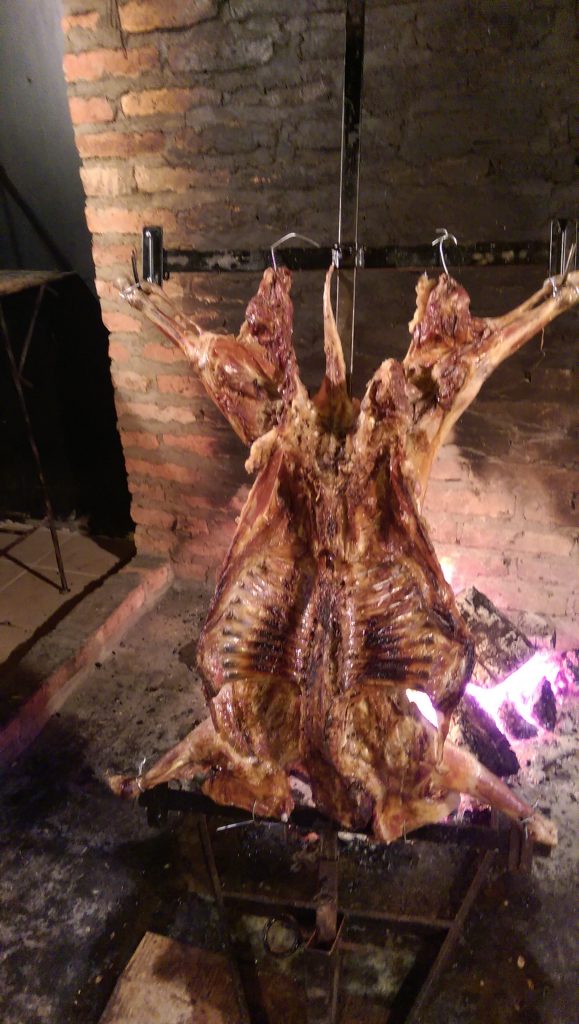 Day 18 – Departure
This astonishing tour comes to an end and you are flying home today. Your Adventure will stay with you for a long time and every time you see one of your great pictures and photos you will remember and we know, you will be back for more of Chiles Nature.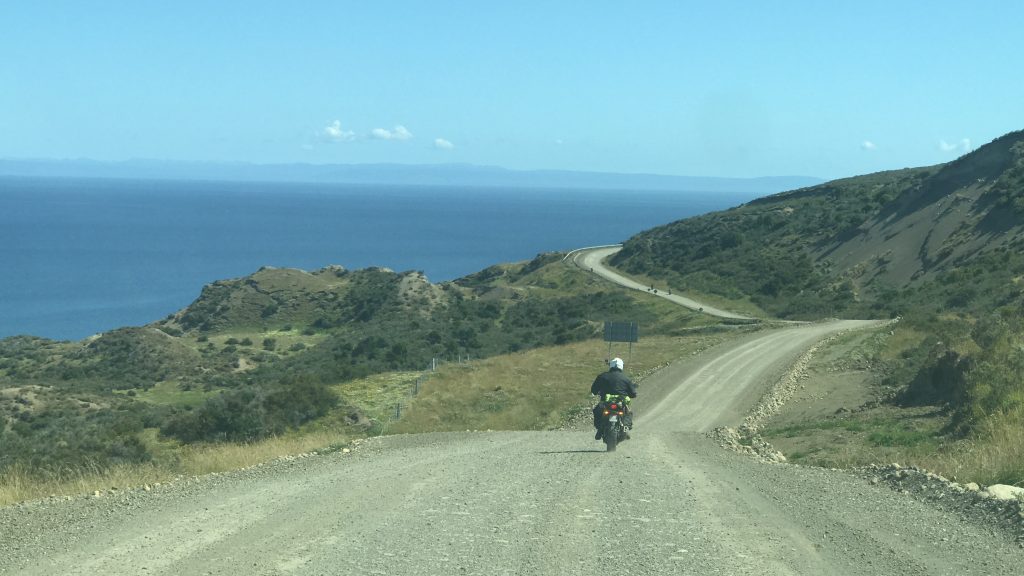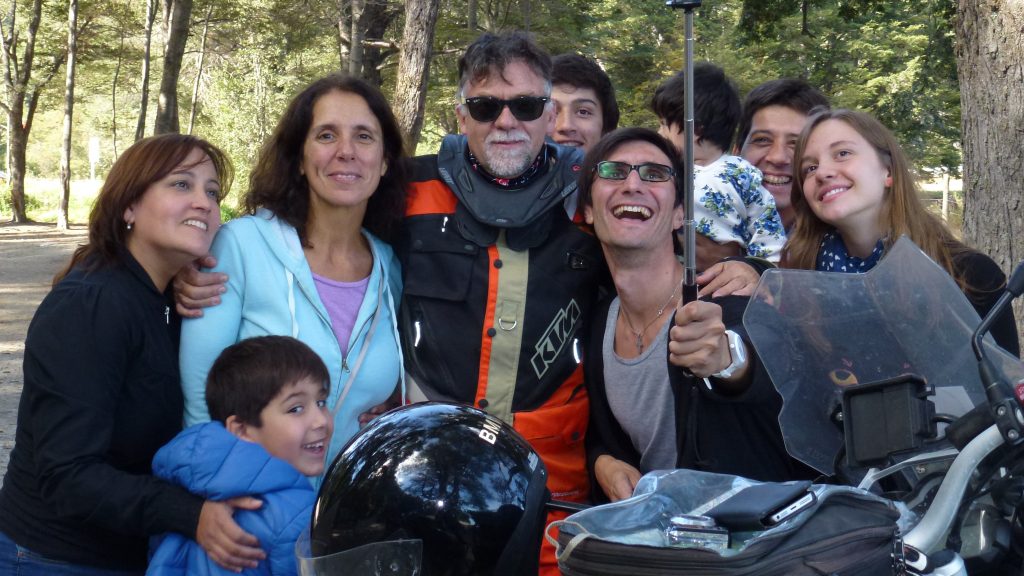 Motorcycles avaibles for this tour
1 BMW R1250gs
2 BMW F850gs
3 BMW F750gs
4 Honda Africa Twin
5 Honda CB500X
1 BMW R1250gs
BMW R1250gs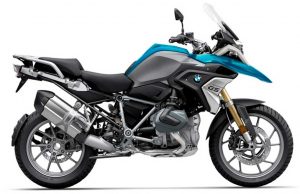 2 BMW F850gs
BMW F850gs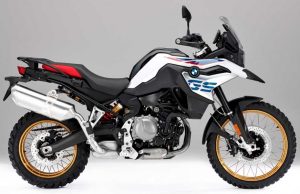 3 BMW F750gs
BMW F750gs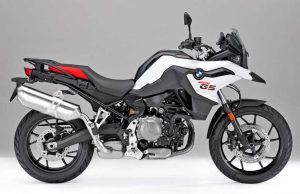 4 Honda Africa Twin
Honda Africa Twin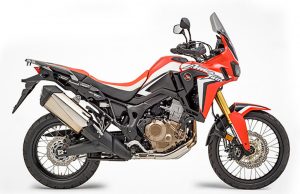 5 Honda CB500X
Honda CB500X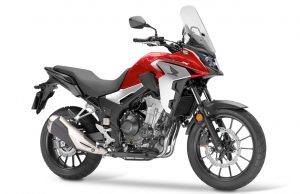 .
Other Similar Tours

---
---
Costumers Testimonials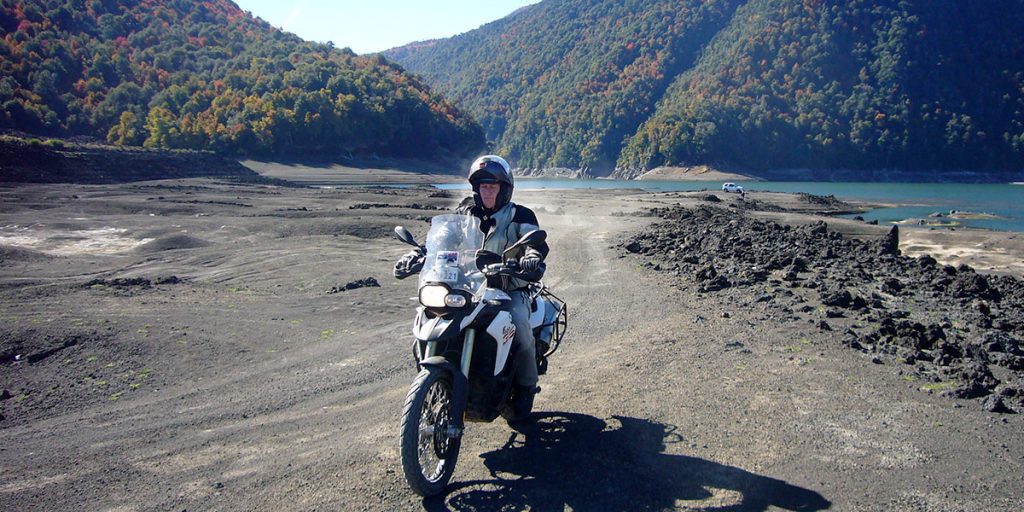 Peter North
Kik the bucket again! a great dream made true, Patagonia was eperience in a…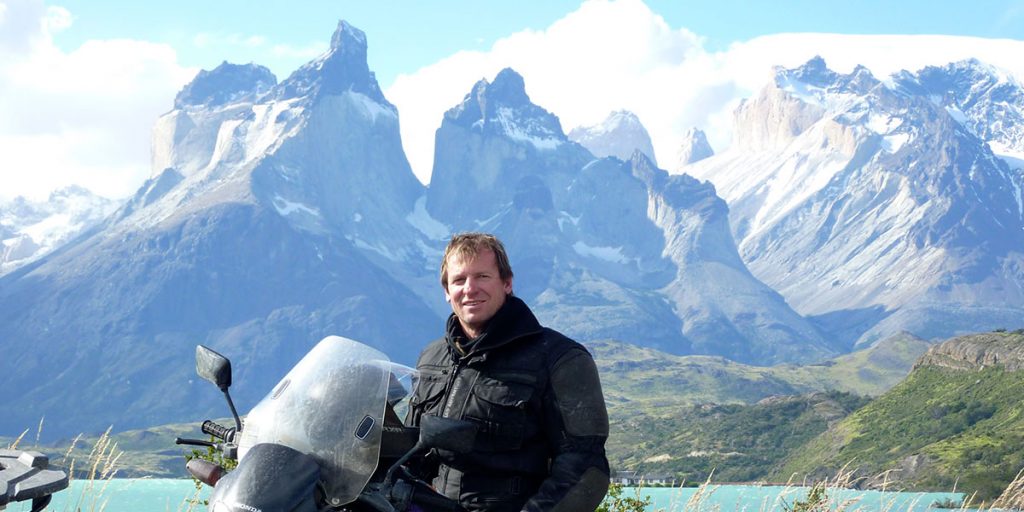 Pedro Enrriques
loved my bike! just got home and buy one of the same! thanks for…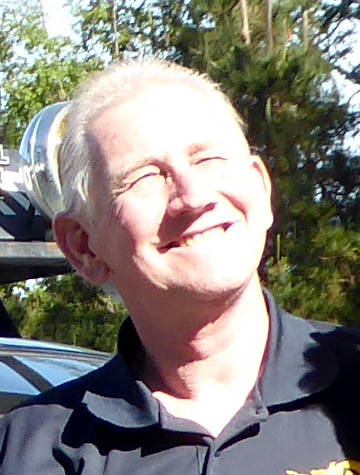 Carlos Perez
Fue el mejor servicio y puntual.