From a lifetime passion to a dream job.
A family business… riders are our family.
More than 1.000.000 km on rentals and 10 years of experience in the south of the world aloud us to invite you to RIDE SAFE in South America.

---
We are in Chile
Our base station is in Pucon, in the south of Chile where the Patagonia Starts.
During winter We move to the north of Chile, Antofagasta, very close to Bolivia and Peru to do desert, altiplanic and salt flat rides.



Do i need special papers?

You pasport is needed and also a motorcycle driver licence up to date and next to it an international drivers licence.

For insurance reazon we need you to send a scan/picture of your passport and international driver licence in advance after you made de down payment for reservation.
Do i need a VISA ?
Depends on your nacionality

As in any international travel situation, you should consult with your home country's goberment website to determine the requirements for each country you'll be traveling in on your adventure.

Usually for Bolivia and Argentina is needed only a few countries for Chile and Peru
Do i need my own riding gear?
YES, you need to bring your own riding safety and protective gear
Helmet needed?
YES, its mandatory the use of Helmet by law in all the countryes you will visit
Security deposit

Major Credit Card (Visa, MasterCard, Discover or American Express) for Damage Security Deposit. (Debit cards not accepted for Damage)

Security Deposit for about $2,000 USD Damage Security Deposit will be pre-authorized at time of motorcycle check-out regardless of damage liability reduction packages purchased.
Included in motorcycle rental
Customer Motorcycle Orientation

Basic tire repair kit and tool kit

Side cases and tank bag are included

Phone/Mail suport during the rental

Extra rear tire for rentals over 16 days

Full Gas Tank (must be returned the same)
Rental process
1.- A $500 USD non-refundable deposit at time of booking to confirm a reservation.

2.- your rental balance to be paid 30 days prior to pickup (Rentals with unpaid balances inside of 30 days can be canceled with no refund of the deposit.

3.- Cancellations initiated by the rider during the rental will not result in any refund or credit. No refunds or credits for early returns.
Maintenance Responsibility
Renter is responsible for checking and maintaining engine oil levels whenever the motorcycle is refueled

Renter is responsible for reporting mechanical failures immediately. Renter should not seek independent repair without approval from. Seeking and approving independent repair without consultation will result in repairs at your expense.
Damages to Motorcycles
When a rental is returned it will be inspected by a representative. If damage is discovered during this inspection or before the next rental the entire Damage Security Deposit will be held until a complete inspection can be completed on the motorcycle.

Upon completion of inspection and damage estimate the necessary amount to complete repairs plus labor will be kept from the Damage Security Deposit. The difference between the repair order and the Damage Security Deposit will be refunded to the card used for the Damage Security Deposit.
Medical insurance
Higly recomended as in avery other international adventure trip.
Non motorcycle rider Person
Absolutely!
Ride on the back of a motorcycle, or in the support vehicle.
Number of people by tour
There is a minimun Amount of people by tour

If a tour is cancelled ahead of departure due to a lack of participation, all deposits and balance payments are 100% transferable and refundable

And/or you can re use to self guided tour
---
Payments & Reservation
Prior to using this page, we will have been informed of your requested motorcycle or 4×4 tour arrangements via email and then issued a formal Invoice or Quotation for service. Once that has been done, please see the Payment Options listed below, and note that reservations can only be confirmed by
1) formal deposit or payment
2) written confirmation from our staff that we have the availability
3) completion of the Registration Form (on eamil)
4) acceptance of the Terms & Conditions and Releases & Waivers that will follow the submission of the Registration form.
Payment by Credit Card or PayPal™
**Please note that a 3% handling fee will be applied to all Invoiced amounts for payment via this option.
1) Click the "Buy Now" button below
2) Having arrived at the PayPal screen, type your payment amount in the field on the left
3) If paying using PayPal™, you'll log into your PayPal™ account
4) If paying by credit card, see the "Don't have a PayPal™ Account?" option on the bottom and follow the link. (This can be used whether you actually have a PayPal™ account or not.)
5) On the payment form, please reference your Estimate or Invoice number for your specific travel package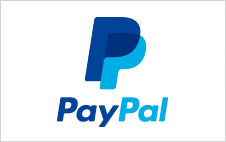 Payment by Check, Wire Transfer, Walk-In Deposit, or via Phone with Credit Card
1) Payment by Check in US Dollars: Mail Checks payable to xxxxxxxx
(NOTE: You must write our Account Number as "Deposit to: ACCOUNT NUMBER" on the check. This Account number will be listed under Payment Options on your Quote, and is available by email request. Also, please have your name or Estimate/Invoice number listed in the "Memo" field or somewhere on the check.)
2) By Bank Wire Transfer or Walk-in Deposit at a Local Wells Fargo Branch:
Wells Fargo Bank, N.A.
3) Credit Card by Phone/Email*Please note that a 3% handling fee will be applied to all Invoiced amounts for payment via this option. we will need the following details:
-Card Type (Visa, MC, Discover, AMEX)
-Card Number
-Security Code
-Expiration Date
-Name as appears on card
-Billing address for card
-Billing email
-Billing phone
-Amount authorized to charge in USD