For 10 days you will be riding the Andes mountains and the chanels of the Pacific ocean to have a close view of one of the most beautiful parts of the world.

Next Tour / Or any time that you want on our Self Guided Sistem Ride+Rest
Best of North Patagonia
Truck Supported
Read More
Avaibale as
Ideal for
TWOup
Asphalt/Gravel

Self guided
recomended
-Tour
-Ride+Rest
-Rental
-4×4
YES
70 / 30
YES
Best season
Number
of days
Countries
included
Rider Skill
October
to
April
10
Chile
Argentina
Medium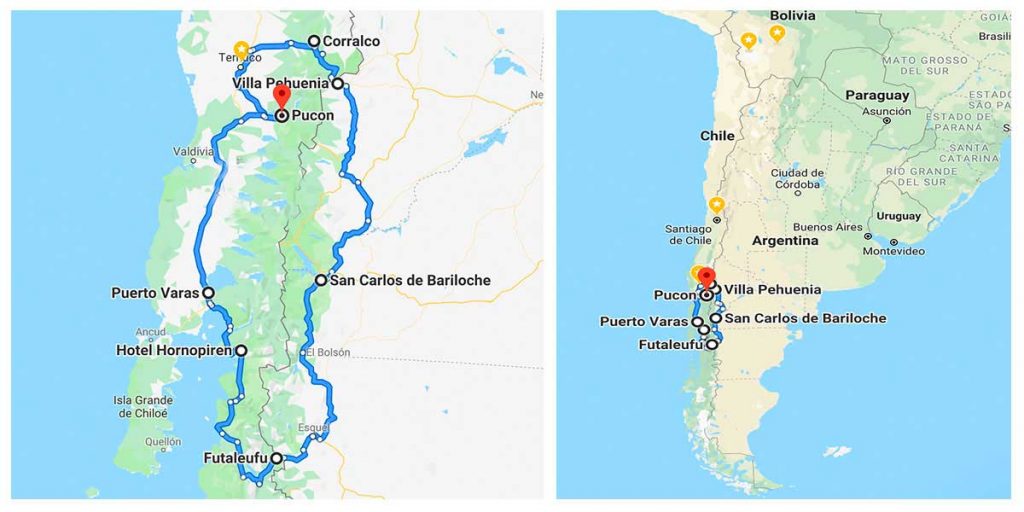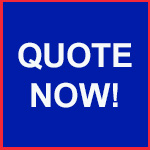 Full Tour Included
Pricing
Full Tour Included
Best of North Patagonia

Full Tour Base Pricing US$xxx
Self Guided Tour Base Pricing US$xxx
*on Honda CB500X
.
Tour Includes:
+Motorcycle rent with unlimited kilometers
+Accommodations in nice 3-4 star hotels/guest houses
+All breakfast and 2 x dinner
+Support vehicle with bilingual guide/driver
+Basic mechanic service by guide/driver
+Tools, tire repair kit, spare parts
+Satellite phone in support vehicle
+All bikes with basic crash protection
+Tank bag and/or pannier
+International liability insurance
+All border crossing documents if needed
+Specified RoadBook and map
.
Also avaible as Ride+Rest
(Self Guided, Road Book, all Hotels Pre-Paid,
and Technicall Support over the Phone)
Pricing
Select the Motorcycle of your preference.
All our bikes came equiped and ready for the routes with no limit of Kilometers/Miles
| | | |
| --- | --- | --- |
| Motorcycle Choice | Guided Tour us$ | Self Guided Ride+Rest us$ |
| CB500x | $xxxx | $xxxx |
| BMW f750GS | $xxxx | $xxxx |
| BMW f850GS | $xxxx | $xxxx |
| Honda Africa Twin | $xxxx | $xxxx |
| BMW R1250GS | $xxxx | $xxxx |
| Pillion (passanger) | $xxxx | $xxxx |
| Extra for Single Room | $xxxx | $xxxx |
| Full Truck | $xxxx | $xxxx |
*the bike of your preference have to be confirmed via email

**Limited disponibility of bikes per model. 

(check our rental page for motorcycle equipment)
Day 1- Arrive to Pucón
Enjoy the capital of Chile while you arrive in Santiago.
We like to welcome you in Pucon or at our shop to deliver the bike and finish the paperwork for your Patagonia adventure.
For our Tours, riders have to be in Pucon the night before because we depart early next morning and of course you don't want to miss our information meeting and welcome dinner.
For riders with our Self Guided Tour System, Ride+Rest, your hotel is included in the package, enjoy your room, rest and call us to coordinate your bike pick up.
It's a one hour drive with the airport shuttle to the cute town of Pucon at the base of Vulcan Villarrica and Lake Villarrica with all the services a stroll away.
Your intra-Chile flights can be booked through www.latam.com or www.skyairline.cl or www.jetsmart.com
Santiago airport (SCL)
Temuco airport (ZCO)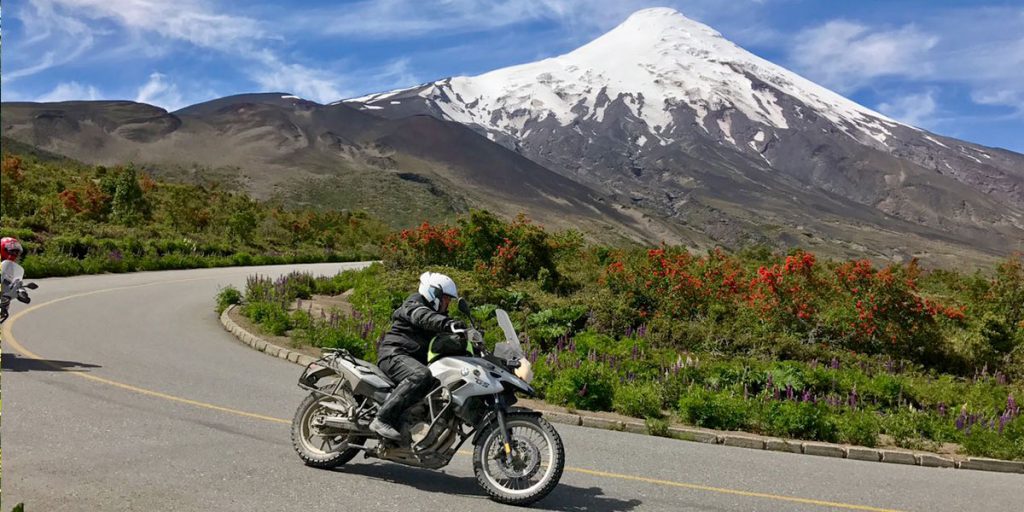 Day 2- Pucón, Chile to Curacautin, Chile – 270km
Soon the bike is set up to your liking and the various parts you bring from home are mounted you are ready to go. Now we will inform you about the road conditions and highlights of your tour. When everybody feels comfortable we start our adventure.
You are going to see 4 Volcano and several National Parks.
You will look at the surreal and ancient landscape of Volcano Llaima and get to the beautiful Valley of Coralco. Explore or hike the area and stay for the night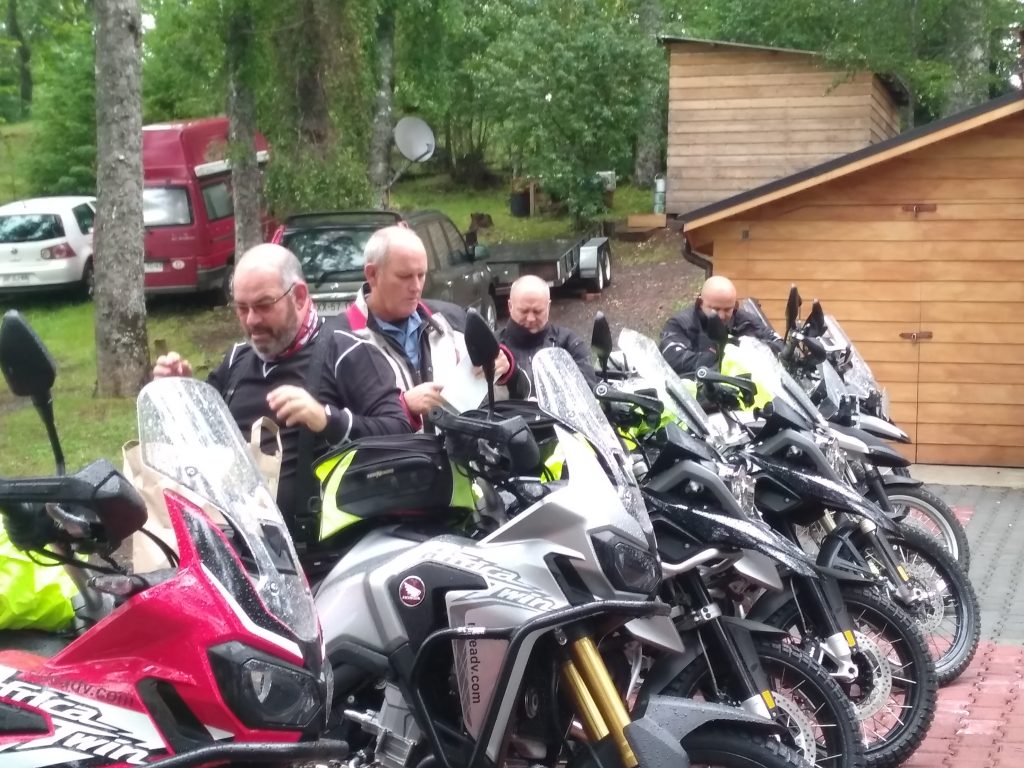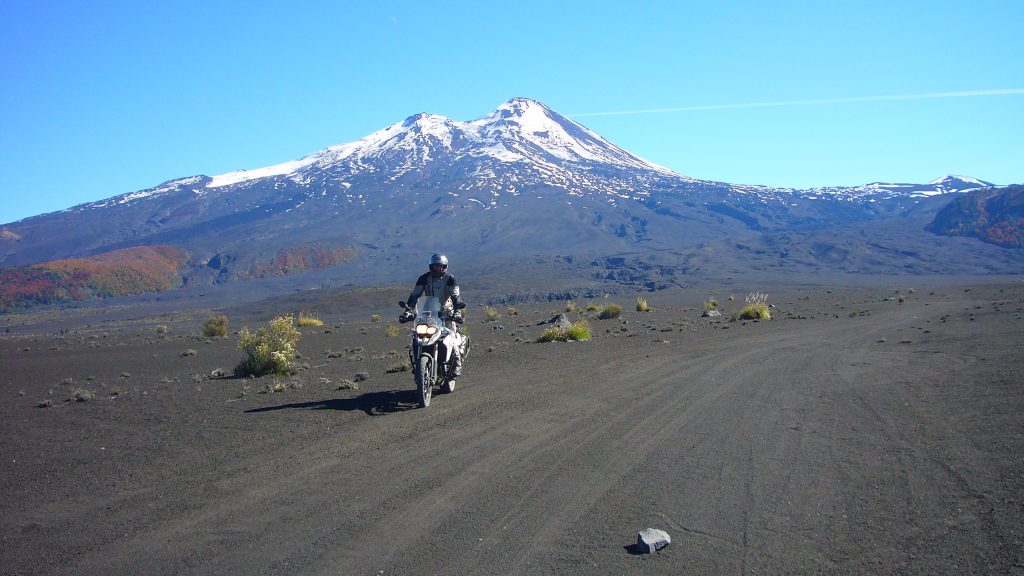 Day 3 – Curacautin, Chile to Lago Alumine, Argentina – 180km
Wake up to the astonish view of Vulcan Lonquimay.
Crossing the Cordillera with fantastic view and many photo stops, following the road to your first border crossing to Argentina and your first juicy steak is waiting for you.
This night you will stay right on the shore of Lago Aluminé, watch a beautiful sunset or sunrise over the lake.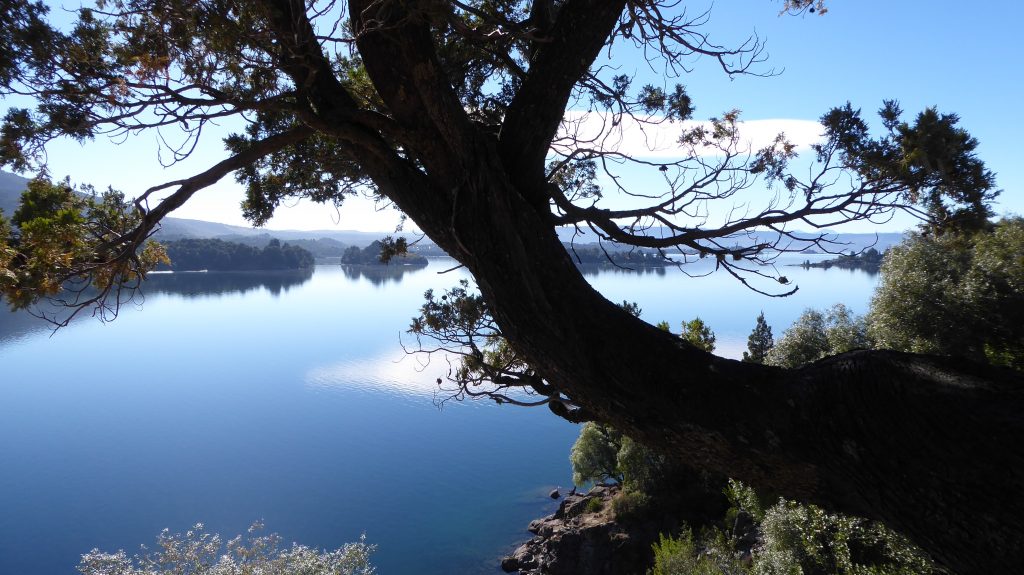 Day 4 – Lago Aluminé to Bariloche, Argentina – 350km
While you riding the road you get an idea about the emptiness of the Argentinian Pampa but here the Pampa change very quick to deep forests and mountains. Next stop is the cozy town San Martin at the base of the Andes. This attractive little tourist town invites to a stroll or for lunch and coffee.
Continue on Ruta 40 along the famous Seven Lake Road to Bariloche the "Switzerland of South America"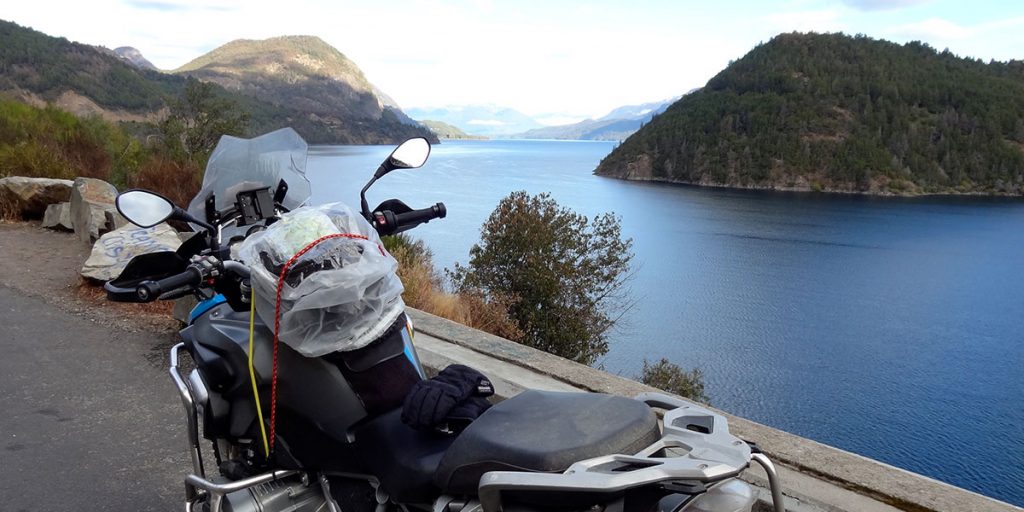 Day 5- Rest Day in Bariloche, Argentina
Enjoy your day in the capital of Chocolate in South America, Bariloche. This town has a lot of shops and restaurants with great Argentine beef, enjoy a typical Asado / the argentine BBQ.
But if you still want to ride, there are plenty roads to explore.
Your rest day could be also in Futaleufu where you can enjoy world class 5++ rafting at the river Futaleufu.
Day 6 – Bariloche, Argentina to Futaleufú, Chile – 360km
Start your riding day with the famous loop road called " Circuito Chico". Continue the famous Ruta 40 to the little town El Bolson, which has a little "Hippy Community" flair with a lot of interesting craft and art shops.
At National Park Alerce you discover the Redwoods of South America, the Fitzroya tree (Alerce in Spanish). These trees are almost the same age as the Sequoia in California.
Finish the day with a border crossing into Chile and arrive in Futaleufu.
If your rest day is in Futaleufu we recommend a white water rafting tour adventure on the steep river Futaleufu
(Enjoy this short video of this part of the tour)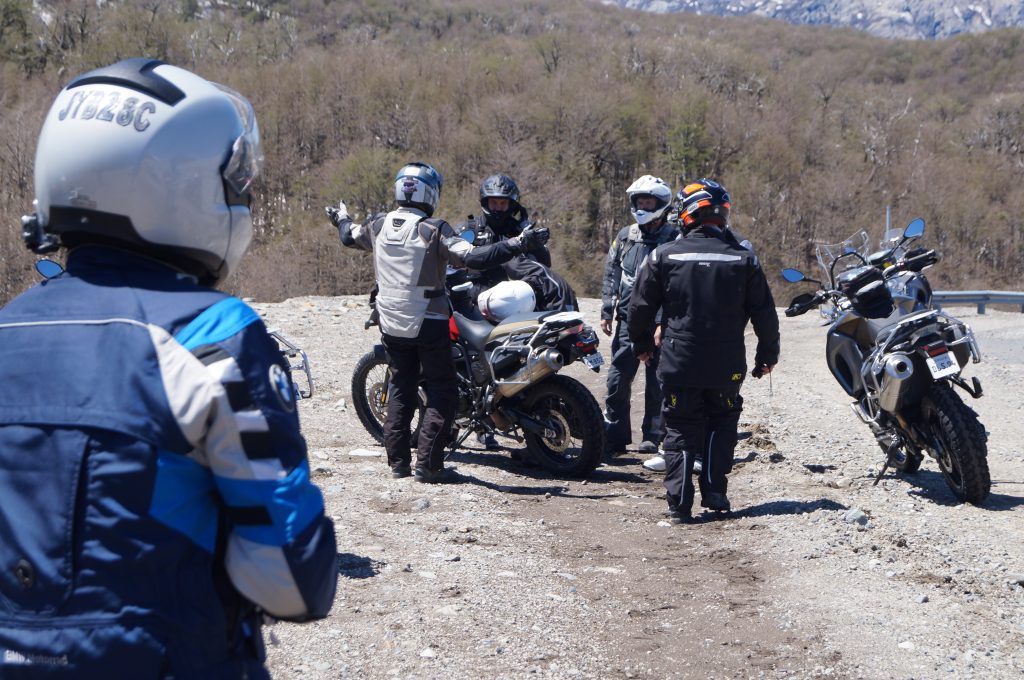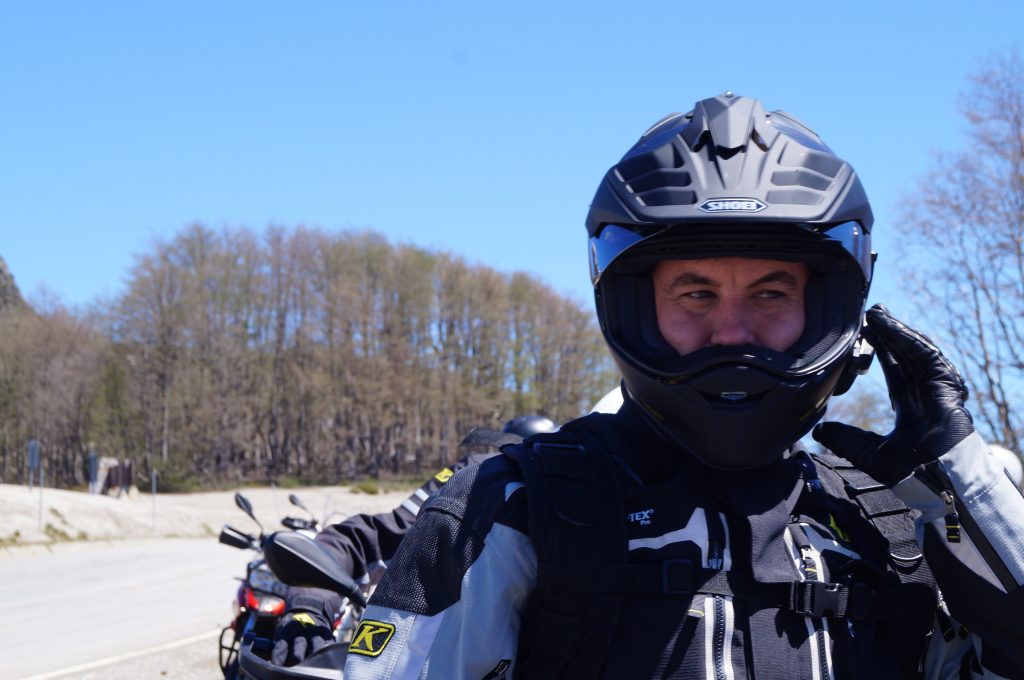 Day 7 – Futaleufú to Hornopiren, Chile (with 2 ferries)
We hope you enjoyed the unique little town of Futaleufu and for those who went to the white water rafting, this adventure will stay with you for a long time.
Ride the gravel road and follow the white water of the river Futaleufu until you reach the famous Carretera Austral.
Douglas Thompkins, the former owner of North Face Company and his wife preserved the Parque Pumalin and created a refuge for almost distinct animals. Today the park is the home of Guanaco, Ñandus und other animals.
Before you take the ferry to Hornopiren, you witness the power and destruction of a Volcano. At the eruption in 2008 Chaitan was almost destroyed and drowned in ashes and debris. Today the town is partly rebuild.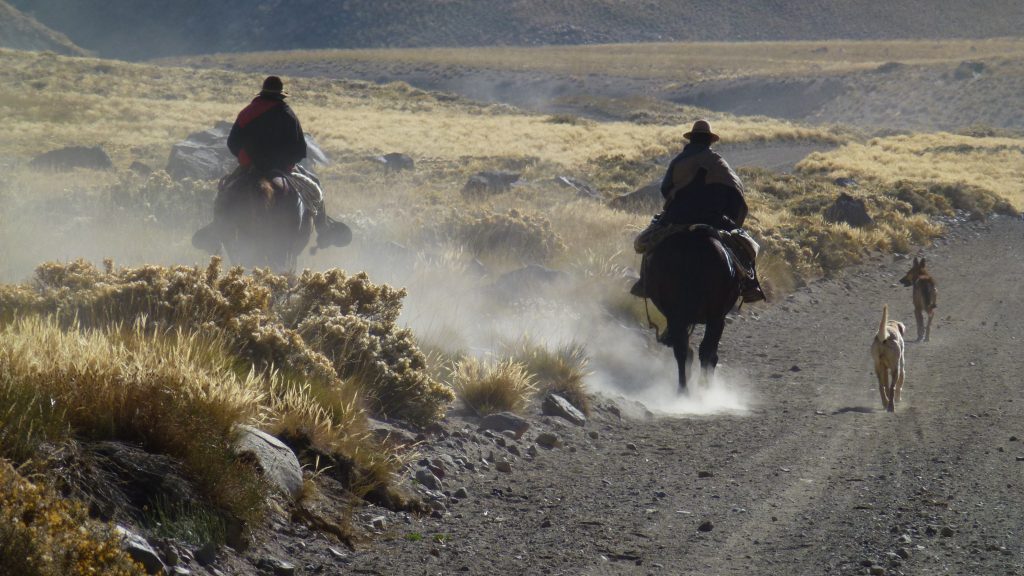 Day 8 – Hornopiren to Puerto Varas, Chile – 260km
And yes, Chile has also a "Yosemite Valley" while you ride through Parque Hornopiren and the shoreline of the pacific inlets you can see on the other side Parque Alerces and our Yosemite Valley, that Cochamo Valley
There are beautiful waterfalls on the way and a special joy is the ride up Volcano Osorno. A fantastic asphalt road and switch backs let you think you are in paradise. Enjoy the fantastic view over Lago Llanquihue and enjoy Puerto Varas for the night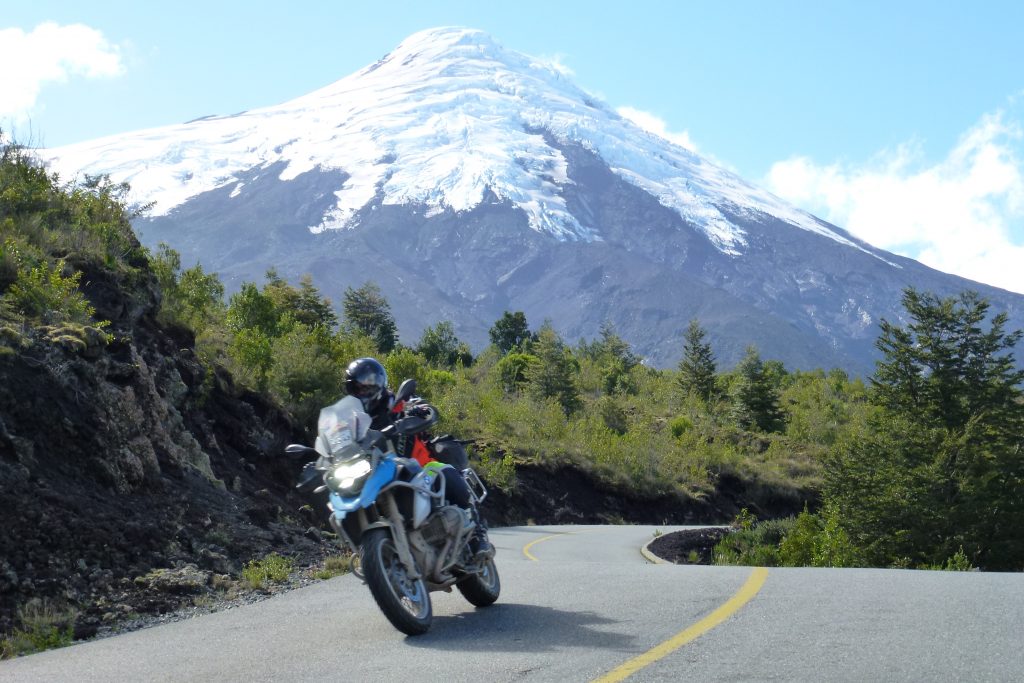 Day 9 – Puerto Varas to Pucón, Chile – 360km
Your next stop is Frutillar. In the 1800 the first German settlement was built in Frutillar and Puerto Octay. Even today you see the some of the old houses and gardens typical for that time and influence of the German culture.
Even if some say this is only an Autobahn, it is the famous Pan-American Highway coming from Alaska to the south of Chile. Ride some time on the Pan-American and then follow the highway to the beautiful Lake District and get back to Villarrica/Pucon, home of AdventureGS.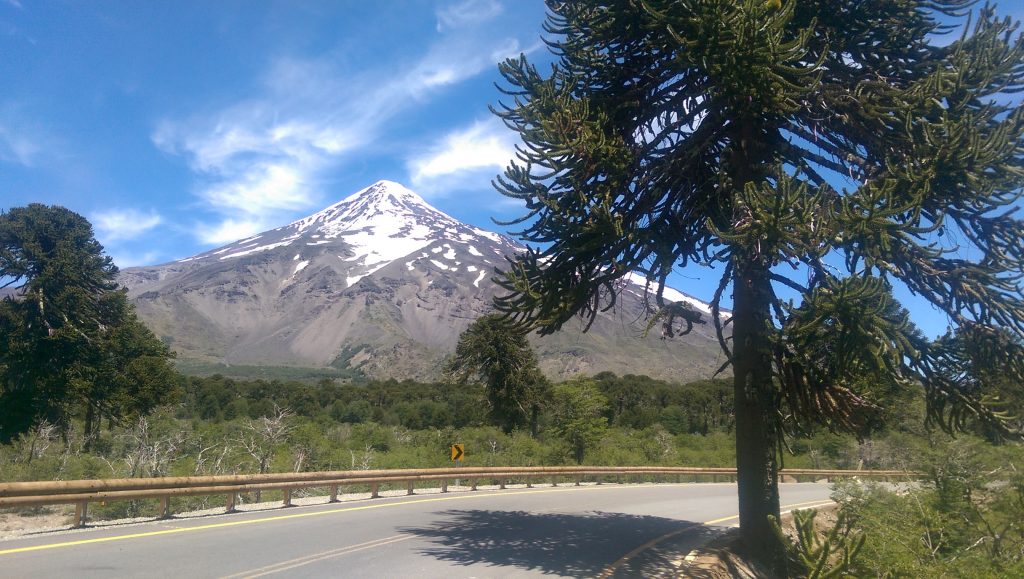 Day 10 – Breakfast, airport transfer, flight home
Back in Villarrica/Pucon your thrilling adventure of the Best of Northern Patagonia Tour ends. It was a great time and lots of pictures to remind you about wonderful Patagonia.
Don´t worry, we don´t say fare well, we say "Auf Wiedersehen" because we will see you again to enjoy another adventure in the beautiful and diversified areas of South America.
---
Motorcycles avaibles for this tour
1 BMW R1250gs
2 BMW F850gs
3 BMW F750gs
4 Honda Africa Twin
5 Honda CB500X
1 BMW R1250gs
BMW R1250gs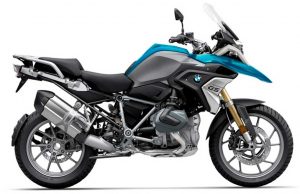 2 BMW F850gs
BMW F850gs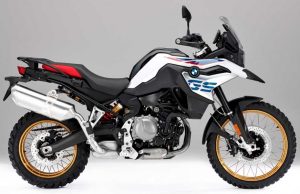 3 BMW F750gs
BMW F750gs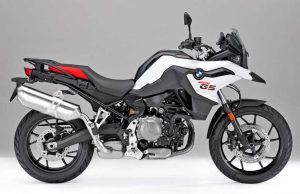 4 Honda Africa Twin
Honda Africa Twin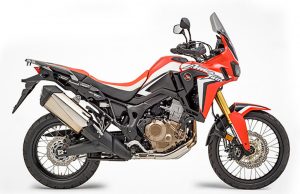 5 Honda CB500X
Honda CB500X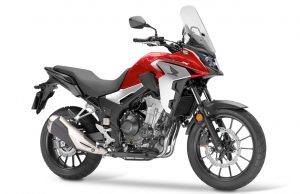 .
Other Similar Tours

---
---
Costumers Testimonials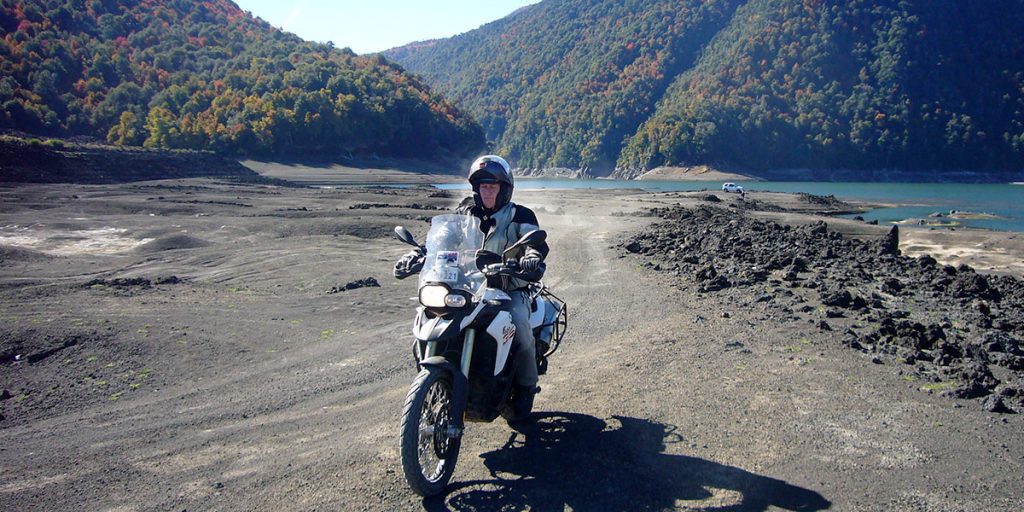 Peter North
Kik the bucket again! a great dream made true, Patagonia was eperience in a…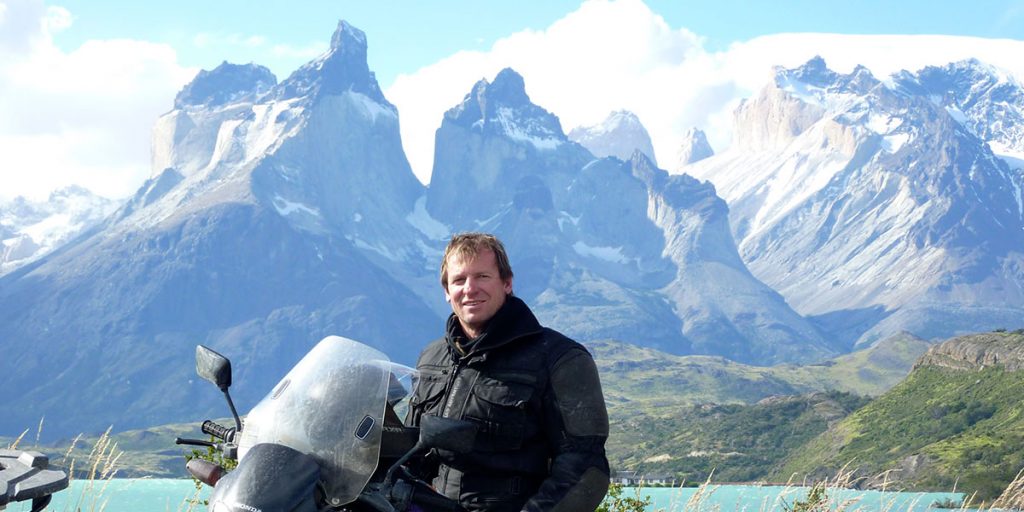 Pedro Enrriques
loved my bike! just got home and buy one of the same! thanks for…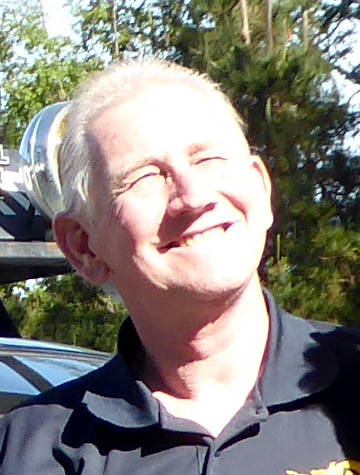 Carlos Perez
Fue el mejor servicio y puntual.